How OHS sports are dealing with Covid-19
Covid-19 has affected billions of people and athletes alike and high school sports are up in the air right now. 
 OHS has started some of their fall sports and they are extremely happy to be back to playing their respective sports. 
Take OHS golf they are ecstatic  to be back and playing. They still have to take precautions like everyone else. . The athletes have to wear masks and social distance. Even the coaches are taking the same precautions to keep their players and themselves safe.
"We need to do everything we can to keep the season from not shutting down,said Coach Jeff Williams of The Girls Golf Team, 
Golf is doing everything they can to keep the season from shutting down because they do not want to be the team that gets every OHS sport shut down. 
 "We don't want to be the sport that makes everything shut down," Williams said. 
Of course the players are very good at wearing their mask when they need to. The team have been wearing them when they can't social distance like when they have team meetings. T hey are in the tee box where they are right next to each other. Each teammate brings their own clubs, so they do not have to share, Which would be a huge risk for the players as well as the coaches. 
They are also walking instead of riding in carts for many reasons. One is they can social distance while going from hole to hole. They are also quicker and more efficient when they are walking so they limit the amount of human contact they have. 
The coaches for the girls' golf team are also helping out the players' social distancing so they can keep playing. Golf is not the only sport taking precautions, the swim team is doing their job to keep playing as well.
Covid-19 does not transfer in water but they are not under water the whole time so they are taking precautions. "We Are trying to only go one lane at a time," said Capri Kalvelage,  senior.
The swim team has been practicing social distancing in and out of the water. They have been wearing their mask all the time unless they are in the water. 
"We still have the atmosphere to stay focused on swimming even with all the stuff that is going on," Kalvelage said.
They have to stay focused to be at a level of play to win state by the end of the season. The seniors on the team are making sure everyone is following protocol so the season can continue.
About the Writer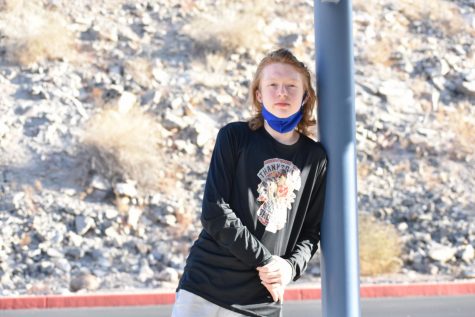 Conner Stegen, Staff Writer
Hey I'm Conner Stegen I'm a junior here at O'Connor this is my first year on The Talon and I'm a staff writer. I took this class to get better at writing...