Staying Gritty and Fierce, Dr. Miller Wins Principal of The Year Award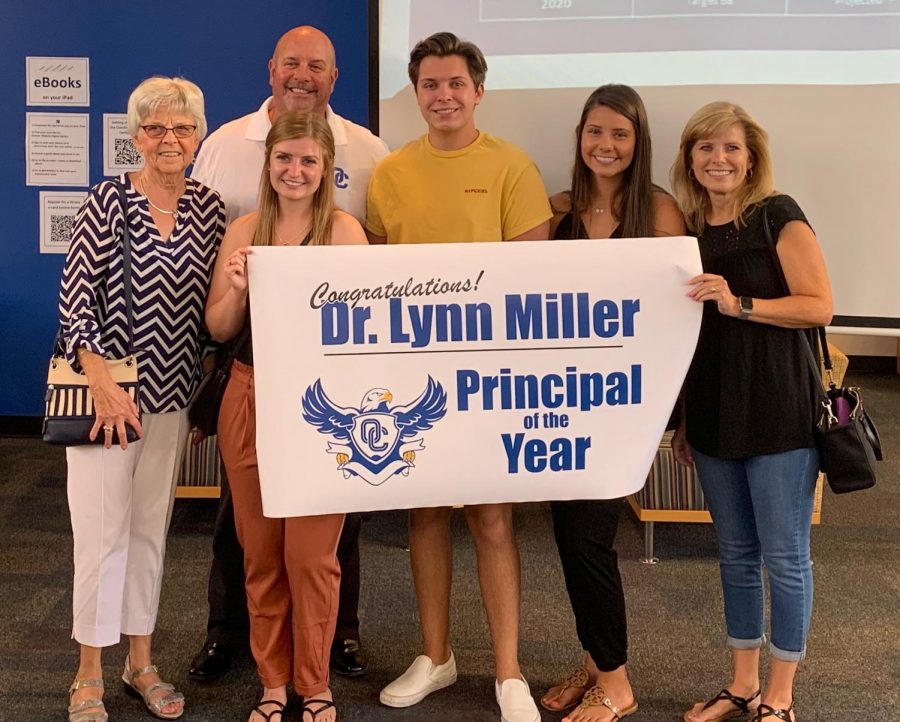 Kaden Ryback, Features Editor/Opinions/Editorial Chief
September 6, 2019
With over 20 years of experience serving in the educational field underneath his belt, Dr. Lynn Miller was awarded Principal Of The Year for the Deer Valley Unified School District on July 31 for his work in shaping OHS into a more successful school. This award is presented to principals within the district who have shown outstanding leadership, and whose schools have flourished under their watch. The award came from the district office, and was presented to Miller by his family.
Before becoming principal during the 2013-2014 school year,  Miller started his job in the school system when he taught math at Deer Valley Middle School in the 90's. He found an interest in becoming a school administrator in the early 2000's when he started to analyze more deeply what he wanted to do moving forward.
"I had to make a decision with my career. Do I want to teach and coach for the rest of my life? Leadership is in me, all the way from when I was little with my athletic teams, and in college for being a captain for the basketball team; I just always loved that leadership piece. I can either lead players, or I can lead adults and coach adults, and I just said that's what I want to do," Miller said.
The reason Miller was given this award doesn't boil down to just one reason. During his time as principal, OHS achieved the A+ award; he played a vital role in the Building Leadership Team to help schools throughout the district; and the student body's AZMerit scores have skyrocketed. However,  Miller claims that he also owes his award to just how fast OHS is growing, and all the new students and teachers that have come with that growth.
"We are booming right now, at the start of school, we were at about 2,800 students; now it's at about 2,700, but we had 100 students on the waiting list… those are all good things. Even hiring teachers, we had some people retire, but we are able to reload with good quality teachers that have 4 to 5 years of experience… we do still get brand new teachers, but those [new teachers] are some of the best out there," Miller said.
Among many of Miller's achievements last year was the half a million dollar grant given to OHS by Project Momentum. The grant money allowed for teachers to come together during the summer with 10 days of pay to plan out how to teach essential parts of the curriculum using past AZMerit scores. This fostered more cooperation between teachers and helped to get OHS's AZMerit scores even higher.
"At the end of last year all of our students scored a 15% increase on our proficiency in Math. That is unheard of. In ELA we grew 9%, [the district] had not seen that kind of growth before," said Miller. 
When asked to give his number one piece of advice to students on campus, Dr. Miller stressed the importance of moving forward no matter how hard the road may be ahead.
"In life, we have to be gritty, we have to grind through the tough spots. Be fierce and friendly. The reason I'm saying that is obstacles are gonna come up, we're going to get stopped," said Miller. "Sometimes [kids in this generation] hit a wall and they want to stop, and I need our community and our kids to say, you know what, in this world we are going to have to grind through that." 
About the Contributors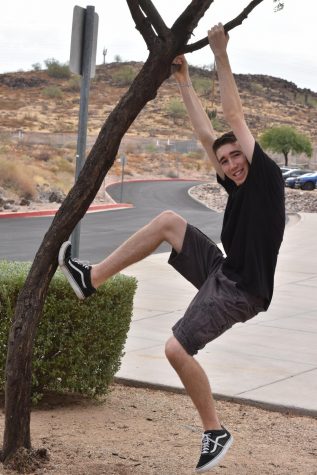 Kaden Ryback, Features editor/ Editorial chief
Kaden Ryback is a senior, and this is his first year on The Talon staff. Kaden hopes to make his time writing for The Talon enjoyable, and his sole objective...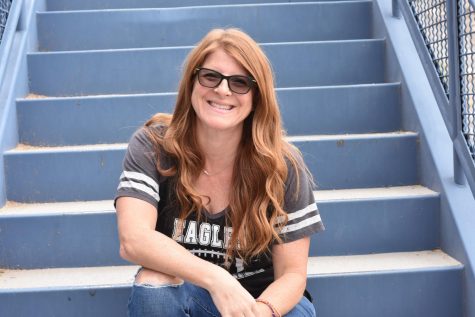 Cindy Garraway, Advisor
Cindy Garraway is honored to be the adviser for The Talon! The 2020-2021 school year will mark her 19th year teaching, and her 13th year at O'Connor teaching...