FBLA goes to Regionals
On Jan 19, 2019, FBLA, or future business leaders of America, participated in an event called Regionals at the ASU Polytechnic campus in Mesa, where students from a particular region compete in may event related to different business aspects.
"[FBLA] is probably the biggest student led organization in the country," said Rohit Kalluri, senior. "It's a really good opportunity for students to express themselves. You get to meet new people and really learn about the business world."
At Regionals, there are many opportunities for students to compete and show off their knowledge.
"[In FBLA competitions] you compete in different events, so it's either a testing event, where you have an hour to complete 100 questions, or it's a performance event where you either prepare a presentation to do there, or you get a prompt while you're there and you have to prepare something from the time given." said Shayan Afzal, senior.
According to Kalluri, there were 25 OHS students that competed in Regionals this year, winning a collective 19 medals.
"It's probably the best we've done ever," Kalluri said. "I'm really proud of my members, everyone did a really good job."
Coming up in April, the members of FBLA are preparing to take on State, the next level of competition.
"I think we're going to do really well at State, just looking at how we did at Regionals," Kalluri said. "We've never had this big of a victory, so our members are really excited to go to State, and I think we're gonna keep the ball rolling."
About the Writer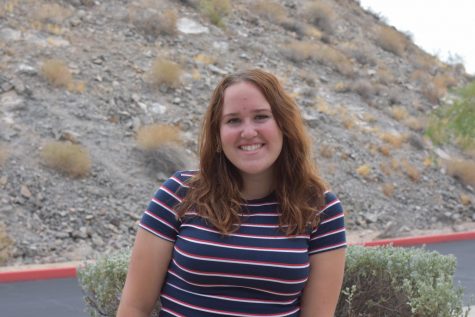 Lexi Gass, Design Chief
Hi! My name is Lexi and I am this year's social media manager and design chief. This is my fourth and final year on the Talon staff, so I am looking...