The Struggle of Overcrowding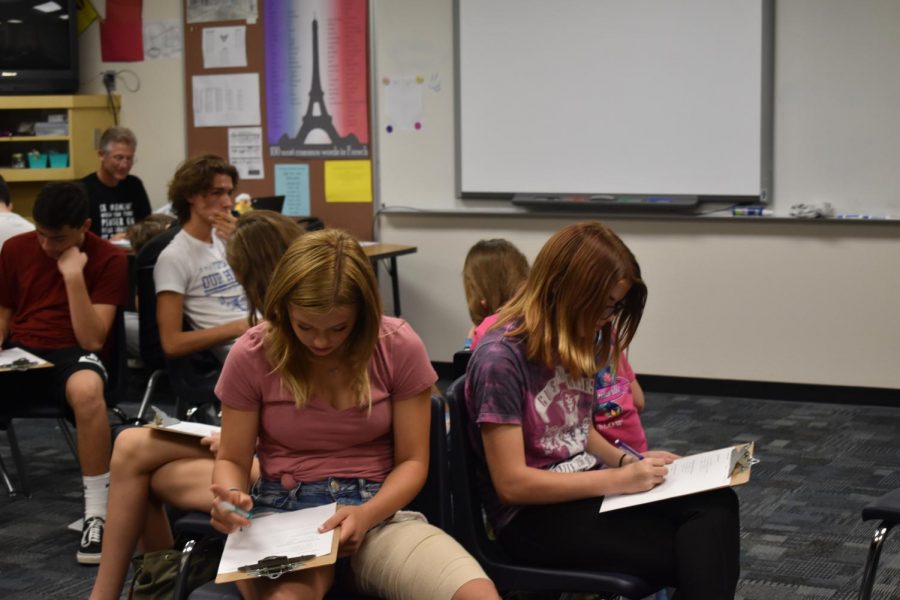 As school began, students either had to sit on the floor, on other students desks, and even on the teachers desk due to overcrowding in classrooms. Some teachers had over 40 students and not enough desks to support the overflowing classes.
The overpopulated classes has its problems while affecting the kids and even the teachers. Sinjin Smyth, sophomore, is in 1-2 French honors first hour. Smyth's class has no desks and has to work with chairs and clipboards.
"We don't have our own personal space and we have to share with other people,"Smyth said.
School is a place to learn and an environment that should not be distracting. With overcrowding problems, teachers like Michel Candela, French teacher, and Andrew Cardon, Math 152, have to find a way to be able to teach properly and keep the students from being inattentive.
"It's just really crowded and then you can't really get that full learning experience," said Aidan Rutherford, senior.
Some students believe it's better to have a bigger population in the school. More kids makes it easier to socialize and to work with.
"I think it's better to have more students in this school," said Ahren Boender, senior.
While many teachers are running out of room for the students to write on, one teacher personally requested to have no desks for the style of his teaching and to prevent issues. Candela prefers to just operate the class with chairs, clipboards, and the open room.
"I wanted to have no desks in this classroom. Why? Because it adds for numbers of problems, for example, students sleeping on the desks, unscrewing the stuff, all kinds of stuff like that. But also I really wanted that for the way I'm teaching because I like to do things with a lot of movement where people move around,"Candela said.
No matter the circumstance, teachers find a way to work out the overpopulated issue. Using problem solving, the teachers put learning first instead stressing over the congested classrooms. Candela has made good use of the empty space. He uses the room for activities and has the kids moving around constantly.
"I think Mr.Candela has made something positive of it," Boender said.
OHS students and teachers have learned to adapt to overcrowding and manipulated it to their advantage. Even with the crowding of classrooms, teachers put this new experience to use in the learning place for future references and problems. Teachers like Candela have utilized the open space as a learning benefit.
About the Contributor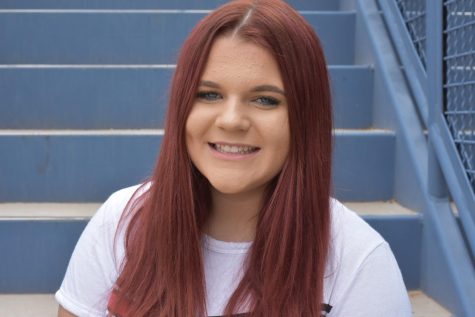 Teanna Meagher, Staff Writer
Hi my name is Teanna Meagher, I am a sophomore, and this is my first year of newspaper. I love camping, going to lakes/creeks, doing makeup, and spending...