FBLA – long road to Washington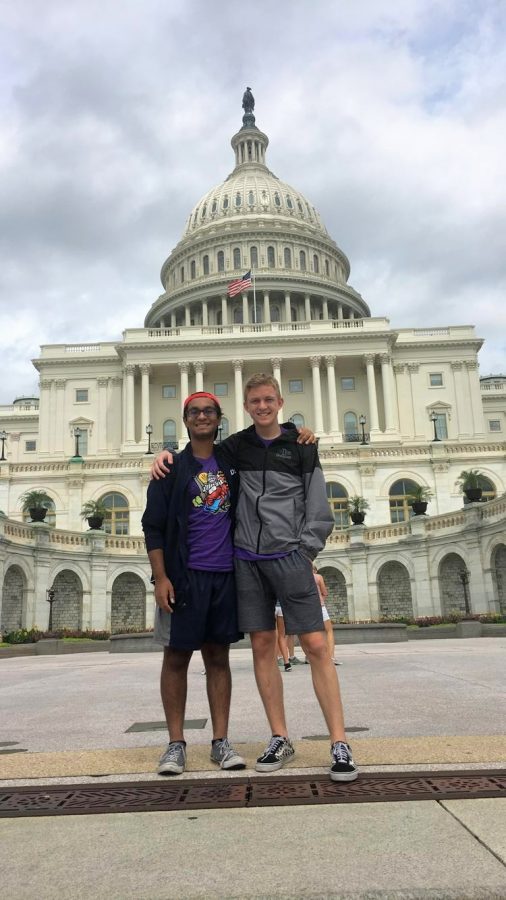 Most of the time, the road to achievement is often riddled with obstacles only critical thinking can overcome. The OHS branch of FBLA made it to their national competition last year because of this foresight. Rohan Patel, Peighton Gellings, Hannah Lorenzo, sophomores, competed in Broadcast Journalism, while  Rohit Kalluri, senior, and Chase Toncheff, senior comprised the team responsible for attaining this.
FBLA has different categories that each student can opt into. This creates a unique experience for every person as they must come up with their own presentation. FBLA also divides itself into brackets starting at the regional level, then progressively moving on to  state, then national level, where the latter two are much more serious than the former.

The two students had initially focused on the web design category, as it wasn't intentionally based on critical thinking, it allowed them leeway to create something intuitive. Kalluri revealed that their first category chosen was web design, but it wasn't the category that sent them to nationals.

"We chose web design because we took inter-page technology for two years, so at that point, we were pretty familiar it. So we spent 90 dollars on our website and it was really nice. But when it came to turning it in for the competition… we were all too busy and we didn't get a chance to do that," Kalluri said.
This group, now without a structured plan, had to decide a new category and piece together a sensible presentation from it as well. Kalluri and Toncheff decided on switching to Business Ethics. Toncheff describes what the switch entailed.

"There were a few factors, obviously we couldn't do Website Design, so we needed to find something else. And we obviously needed to find something that didn't need a pre-submission. Something that we could do on the fly. And so there was a few options we had. Business Ethics looked the most relevant and the most fun to us," Toncheff said.

But these students had all but three days until State competition and still had only a new idea set in stone. Kalluri explains what their presentation needed to be seen as competitive.

"So three days before state competition we had to switch into business ethics. So what we had to do was find a [court] case regarding the automobile industry and how they did something unethical. We had to present that case and the implications. We only had three days of prep and then we went to state, competed, and we made it to nationals." Kalluri said.
This isn't the full truth of the scenario though. Toncheff described their situation with a little more uncertainty, as if their presentation itself was on a tightrope being counterbalanced with an elephant, it should fail, but they didn't.

"We quickly put together a Business Ethics performance and we placed in the finals; we were really surprised about it. We did our finals performance; it went not as well as we hoped. We didn't place in the top five [initially] but teams drop out so we made it to top four, which pushed us up to nationals," Toncheff said.
Being the first time for many of these students being at nationals it prescribed a notion to carry on this legacy within the younger students.
"This [was] the first time I've ever been to nationals, it was definitely a cool experience. Something I want to do next year — there was a bit of work to put — but I think it was worth it in the end, it was a really cool experience to visit Maryland, do all this sightseeing, meet other people, and compete" Patel said.
Winning anything constitutes either a newfound or laden-away legacy. But by putting in both effort and creativity FBLA was able to make their way to the national level.
About the Contributor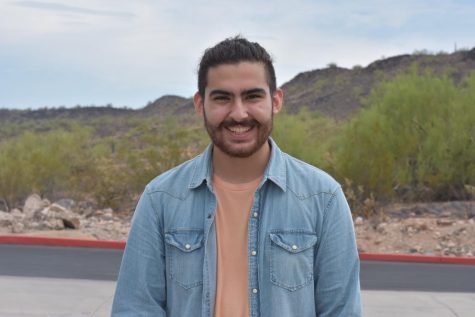 Sadrac Rainey, Staff Writer
Sadrac Rainey is a Staff Writer of The Talon this year. Sadrac joined The Talon because he wanted to better understand story writing, and photography. Sadrac...