E-sports club gears up for the upcoming season
E-sports is on the rise and slowly overtaking traditional sports. Students have also been following this new form of competition by creating a new club for E-sports fans.
Sean McCormick, sophomore, became the president of the E-sports club and held their first meeting on Thursday March, 15th.
"I enjoy video games and competition so when I heard the opportunity, it was too cool to pass up."McCormick said.
The clubs first meeting was about getting to know everyone who showed up and get them acquainted with one another. It was also meant to let everyone know what there going to be doing and how the clubs future looked.
"It was a bit chaotic; however, that was mostly due to everyone being really hyped about actually doing this," said Andrew Slivinsky, Sophomore.
"The meeting was mostly to get people's contact information and answer any questions they had,"Slivinsky said
They have picked a couple of games to focus on for their first season of the club.
"Right now we currently have an Overwatch team, a League of Legends team, and we are hoping to have a Rainbow Six Siege team next season," said Bradley Buell, sophomore.
The club isn't just for fun and bragging rights. It has its perks and rewards.
"For our matches, we play against other schools around the country to win scholarship money and for fun of course," said Kenny Ngo, sophomore.
Some of their motivations were mostly just to have fun.
Joshua Gomez, sophomore, said, "I thought it would be a great opportunity to hangout and get better with my friends."
Overall, E-sports club looks to be coming together very nicely and will be getting straight into the oncoming season.
About the Contributor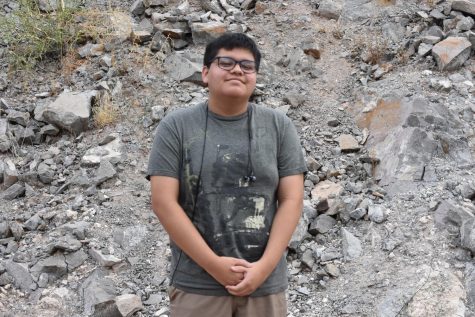 Chris Bonifaz, Staff writer
Chris Bonifaz is a Staff Writer of The Talon this year. Chris joined The Talon because he loves keeping up with the news. Chris aims to accomplish a career...