Students are preparing to enroll in college
College is coming, and many students are beginning to shift their focus to getting ready for life after high school. Seniors and juniors on campus have been preparing in many ways, whether it be by applying for schools, boosting their GPA, or just finishing high school strong.
The college-level classes that the school offers students have proved to some to be a good decision to get ready for college. Maddie Guy, senior, urges students to take advanced placement and dual classes, and though they may be difficult, they prepare students for the challenges of college.
"I just worked really really hard from the beginning, I took AP classes and dual classes and I just didn't give up," said Guy.
Over the course of their four years many students take honors or AP classes to benefit their GPA and to appear stronger academically when applying to different colleges. On Feb. 27, all juniors took the ACT a test used to apply for college, similar to the SAT.
Haylie Nickta is a junior graduating early and attending Northern Arizona University in the fall, hoping to work in the medical field drove her to graduate and apply early.
"I took my SAT in July so I could apply in August," said Haylie Nickta, junior.
Applying early to colleges offers applicants to be accepted early into schools, which allows more time for students to focus on scholarship opportunities. Many students know where they are going for college and many more are still undecided, many things factor into a students choice, such as financials, family, sports, and personality.
Athletics was a driving factor in Michael Haynes decision to attend GCU in the fall.
"During the summer I'm going to be going early for preseason and I'm going to train till about August or the beginning of the school year," said Michael Haynes, senior.
While some students are unsure of their future careers, others have a clear future mapped out. With plans to go into a diverse group of careers such as teaching, nursing, and physical therapy.
"I plan to do general education, specifically math and economics," said Samantha Stewart, senior.
Different career goals require different education levels, some students will reach their goals after college graduation, but others still have years of education after their first graduation.
"I plan to be a pediatric nurse in an ER and then I'll go back and get my nurse practitioners," Guy said.
About the Writer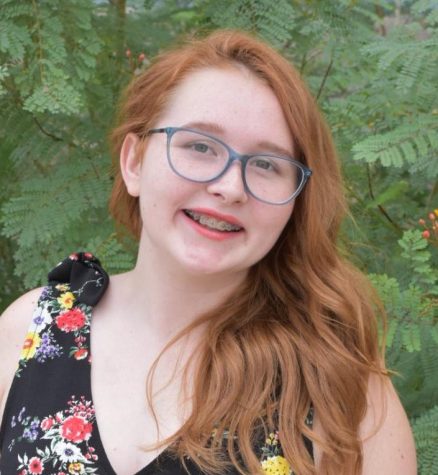 Kendall Deal, Business Manager
Hello people, my name is Kendall Deal, I am a senior and am currently in my second year of newspaper. I am the business manager of The Talon and am excited...