Norterra Nutrition seeks to satisfy student's health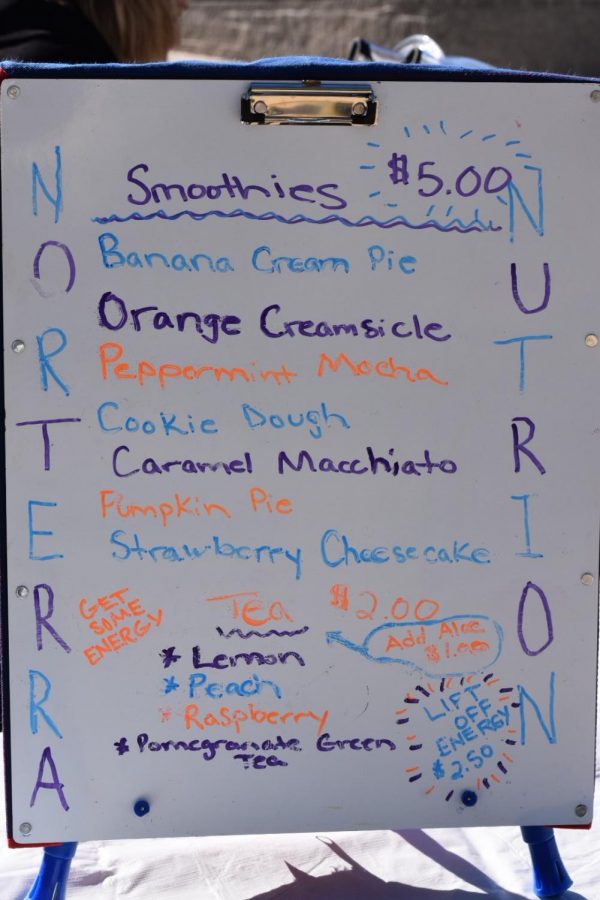 Posters hang around campus advertising Norterra Nutrition, a drink stand set up for students to purchase and enjoy every Tuesday and Thursday during eagle hour. Norterra Nutrition offers a variety of protein shakes, bars, and other beverages that students flock to every week.
The original Norterra Nutrition store is located on 11th avenue and Pinnacle Peak. Jodi Barnem works at the stand set up for students to enjoy during Eagle Hour.
"There's a student who works at our club and we got connected with [admin] and they came and saw what we did at the nutrition club and thought it would be a good healthier option for students at lunch," Barnem said.
Administration has been trying to push healthy options that students can take advantage of during Eagle hour including the Norterra Nutrition stand as well as many different wellness activities.
"We thought it would be a good fit for what eagle hour is trying to do here," Barnem said.
Jennifer Dearborn, junior, got an iced raspberry tea the first day Norterra Nutrition came to campus. She along with many other students and teachers did not enjoy their purchased drink.
"It was grainy, bitter and left a bad taste in my mouth," Dearborn said.
The tea was $2 and has major competition with the plenty of other quality beverages available from the newer vending machines as well as the different drinks purchased by students in the cafeteria.
"Based on how much volume we do normally at the club in a day compared to what we can do here in an hour, it's definitely very successful having the stand here," Barnem said.
The smoothies, what the stand is most popular for, come in a multitude of savory flavors including cookie dough, pumpkin pie, strawberry cheesecake and orange creamsicle.
The stand, however, has gained popularity the more they come back to campus and serve students during the extended lunch time.
"We were only here once a week last month and this month we are going to be here twice a week," Barnem said.
About the Contributor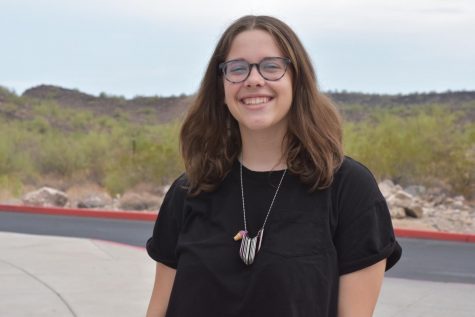 Cassidy Moore, Co Editor-In-Chief
Cassidy Moore is Co Editor-In-Chief with her long term friend Nikki Hazelett. She is excited to begin her fourth year on the Talon and can't wait to see...