Spirit Week: The Final Wave
May 2, 2017
As school descends to these last few weeks, seniors are getting ready for prom and graduation. As always, OHS has a spirit week before any big event, like Homecoming, Sports and then Prom.
This week's spirit week has lead us into more of a Hawaiian themed week before summer officially starts. Although this is Arizona and there are no oceans, students can dream, right?
"Spirit week is for pulling all the sports together, in the season, and giving them recognition to the school," said Chris Harmonson, counselor.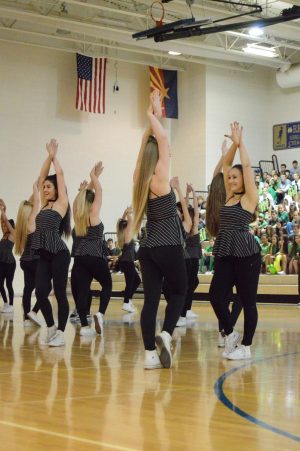 Starting off the week Riptide/Beach day, has led students into thinking that they are in California and ready to go to the beach. But we are at school, in the dry heat.
"I believe that this week is important because it gives students a chance to dress out of their comfort zone and it is always fun to try new things," said Kamrie Beckewith, junior.
On Tuesday, students dressed up as the hunters or the hunted on Jungle Cruise day. This gave students the idea of animal print or explorers. Not a lot of people were satisfied with the theme of this week.
"Honestly, I don't think that spirit week is that important because it does not dramatically affect my school experience," said Arianna Tillman, sophomore.
The whole point of spirit week is to have fun before summer starts, especially since this is the last spirit week for the seniors.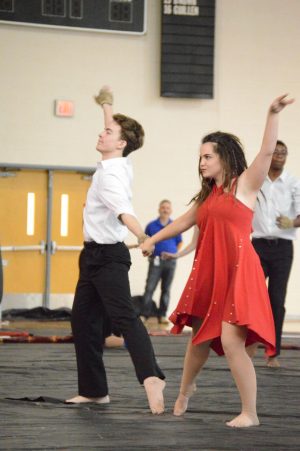 "I think it is important for students to feel like they are involved. I have been dressing up this week because I was talked into it by the other monitors," said Brad Garraway, monitor.
Wednesday was Under the Sea day, which most people thought of as The Little Mermaid right away or Finding Nemo. People dressed as mermaids, fish and spongebob or patrick.
Thursday was more of a Surfing USA day. So most people went all out with the colors of the American flag, red, white and blue.
Friday was The Final Luau. freshmen wore green, sophomores blue, juniors were red and then seniors wore pink. Ending with an assembly for the spring sports and prom.