Corrections to Print: Volume 15. Issue 3. March 2017
Corrections relating to Volume 15. Issue 3. March 2017
Cover Page:
The cutline for the picture of Kezmen Lozevski incorrectly states his name as Kezman Lozevski.
News (Page 4):
In the story "OHS scholars compete for recognition" Kailash Raman's name is incorrectly stated as Araman following the statement that he wants to attend Stanford.
Creative Writing (Page 12):
Kendall Deal is a sophomore and not a junior as incorrectly stated in the page description.
The Talon can be reached with comments, suggestions, or errors warranting a correction at [email protected] Letters to the editor concerning the editorial, columns or other campus matters are also welcome at [email protected] or can be dropped off at room 508. The Talon welcomes all reader messages and will be timely in responding.
About the Writer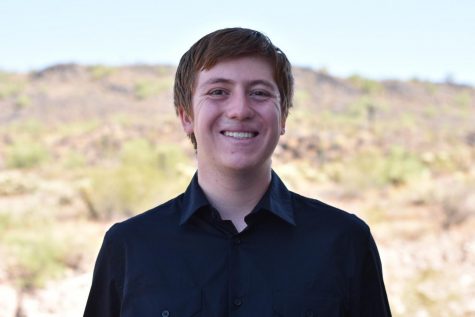 Ethan Gilchrist, Editor-in-Chief
Ethan Gilchrist is the Editor-in-Chief of The Talon for the 2017-18 school year. This is the culmination of a four year journey for Ethan as he reaches...