Stugo begins their daring first spirit week of 2017
January 24, 2017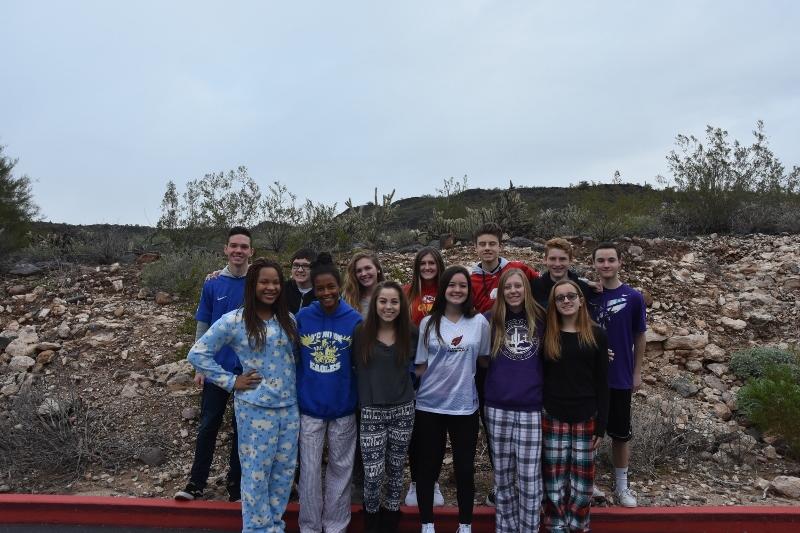 Are you a watcher or a player? The spirit week of Jan. 23-27 has finally begun as students start to dress up for this year's theme based off the movie Nerve.

The theme of the day was Make Your Choice Monday and students were encouraged to wear lazy day outfits versus sports attire.

A watcher would wear pajamas or anything dressed down, while the players would be decked out in different sport jerseys or gear.

"I really like it because it's Monday and we get to have pajama day and we don't have to dress up or anything, we can just go as we are," said Kendra Gammage, sophomore.

The opportunity to wear pajamas was a hit with most students and many spent the day comfortable in their lazy day outfits.

"I thought today was a lot of fun. I like how we did pajama day and spirit week in general because it gives us something to look forward to," said Grace Neal, sophomore.

Along with this, the players were representing their favorite sport or sports teams throughout the day.

"I think the sports portion of today fit more of the theme than pajamas did because our theme is daring and you aren't really doing the dare if you are the watcher," Neal said.

Monday's outfits choices came with perfect timing since the 2017 Super Bowl is right around the corner. Students and teachers had the opportunity to deck out in their favored teams gear and represent.

"The Jacksonville Jaguars are my favorite. My dad never took me to a football game so instead of rooting for the Steelers, this was my way to get back at him," said Garrick Fies, senior.