Student athletes begin to sign their futures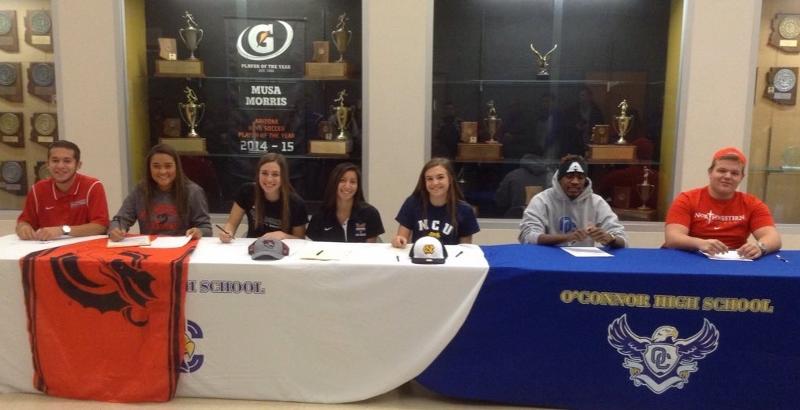 Seven OHS student athletes signed National Letters of Intent for colleges on Wednesday, February 3rd.
National letter.org says a National Letter of Intent is an agreement between a student athlete and a college for them to attend full time for one academic year, in exchange for the institution providing financial aid.
Chandler Evans, athletic director, says this is an opportunity for these seven students to advance their skill level.
"It's a great opportunity for them to take their skill and go to the next level and see how they can compete on the next level," Evans said.
Football players that signed were Grahm Kenobbie for Northwestern and Jamal Jennings for Adams State.
Soccer players that signed were Andrew Archuleta and Marisa Ortiz for Arizona Christian University,  Alyssa Stephenson for Chico State, Alexis Jeambey for Northwest Christian University and Kennedy Rodgers for Minnesota State University at Moorhead.
Evans also says signing on for a college is a difficult process for student athletes.
"It is very difficult there's only a certain number of student athletes at the high school level that get to go on and play at the next level, the collegiate level," Evans said. "Depending on what level of college it is, whether it's a division one, two, three, or an NAIA, or a junior college, I think that each one of those levels have their own difficulty to get in."
The student athletes say mentors in their lives and hard work have built up to this signing.
"I've had good mentors in my life, (and) coaches for instance my club coach is also the coach here so we've had a good relationship he's really brought me up to where I am today," Archuleta said. "That aspect has brought me to signing because if I didn't have those mentors in my life I probably wouldn't have been signing for a college, maybe not even playing soccer in high school."
Rodgers adds by saying this is a journey she's been on for nearly her whole life.
"I've been going on this journey since I was 3 years old that's when I started playing soccer and it's always been a dream of mine to play college soccer because it does open up so many opportunities and I've worked really hard, there's been so many coaches in my life that have been really influential."
Jennings had to work on his own time up to this point, because of obstacles such as being benched.
"I had to put in extra hours on my own I had to work really hard, I sat the bench my sophomore year so I had to put a lot of extra work in and do what (the) coach had," Jennings said.
Years of hard work and extra practice have finally paid off for these seven as they're now advancing to the next stage of their life in college.
"All of our student athletes have put a lot of time and effort to their sport," Evans said. "These seven are just fortunate enough that their skill level is going to take them to the collegiate level."
About the Contributor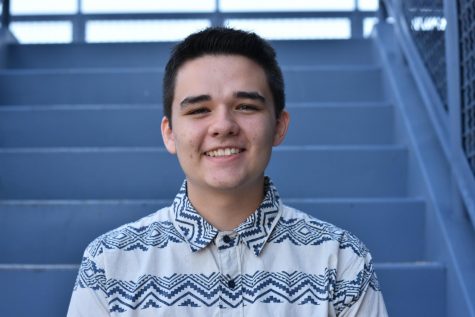 Travis Robertson, Copy Chief
Travis Robertson is a senior and the Copy Chief of The Talon this year. This is Travis's third year in The Talon. Travis joined The Talon because he...