Winter Assembly Transports OHS Back to the Future
If you didn't know what grade other students were in, you certainly know now thanks to the last day of spirit week, Back to the Future.
Friday's Back to the Future was a typical color day; seniors wore pink, juniors wore orange, sophomores wore green and freshmen wore yellow.
With an assembly during 2nd hour hosted by Brandon Smith and Nathan Sheppard, seniors, the gym was full of neon due to the spirit day.
Videos were shown during the assembly to honor the sports of the season: boys' and girls' soccer, boys' and girls' basketball and wrestling. Students also got a recap of the season from the captains of each team.
"I appreciated the moment of recognition since no one really shows up to the soccer games," Jessica Hollock, varsity player and junior, said.
Cheer, Pom and performance dance all performed as well as the annual girls/boys dance, where spiritline chooses a boy to dance a routine with.
OHS also had professional dancers in the house when the Elektro Botz, a vine famous dance crew from Arizona, returned to OHS for the second time to perform.
To end the assembly and #OCRewind, the seniors outdid all the other classes in the class yell competition.
About the Writer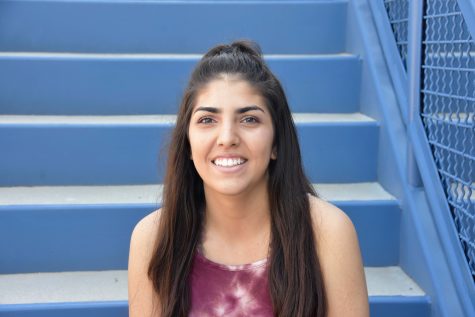 Alexa Fuenmayor, Editor-in-Chief
I'm finally at the top of the food chain this year as I will be a senior at OHS. This is my third year in the journalism department but my second in...