Students compete for Flinn scholarship
As graduation creeps around the corner, students are rushing to get all of their applications sent in and to grab as many scholarships as they can.
A popular scholarship that many students all over Arizona compete for every year is called the Flinn.
According to the Flinn foundation website, the scholarship covers tuition fees, room and board, and at least two study abroad trips.
To apply for this competitive scholarship, students needed to fill out an application, send in test scores and write three short answer essays.
OHS has two seniors, Susan Chen and Colton Flowers, who were chosen as finalists and two other seniors, Eric Trinh and Andrew Yancy, who were chosen as semi- finalists.
"I was kind of surprised because there were so many people who had applied," said Yancy.
The four students had their interview on Friday January 8, where they were asked a series of questions that ranged from personal, political, and cultural.
Each finalist prepared for the big interview day by practicing possible questions, catching up on current events and making sure they look their best.
"I went to Goodwill an hour before to get a suit," said Flowers.
Flowers and Yancy both advise future competitors to not worry or be intimidated during the interview.
"Be candid. Don't worry about telling your interviewers that you are interested in schools outside of Arizona," said Flowers.
Yancy advises people to think about themselves during the competition rather than worrying about other competitors.
"Don't worry about the number [amount of students competing] and how qualified people are," said Yancy.
About the Writer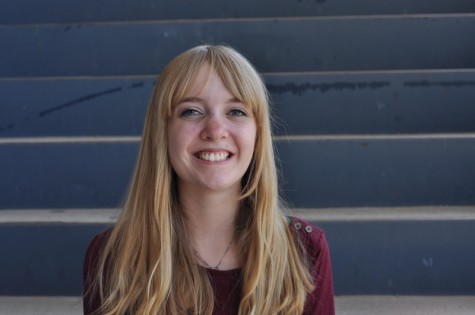 Emily DiTomasso, Soft News Editor
Hello! I am a senior at OHS and this is my third year in the OC Journalism Department. I enjoy watching films, reading, listening to music, trying new...