Students anticipate graduation after new meeting
In just a few short months, the class of 2016 will officially graduate. Many seniors are anxiously anticipating for the fated day of May 27th and also what opportunities lie after graduation.
Recently, administration held an important meeting on Jan. 8 in order to cover important details essential for seniors. Generally, graduates should ensure that all their credit requirements are fulfilled.
For those who are interested in performing a song, auditions will take place on March 9 in the choir room at 2:20, while auditions for the speech will be held in the Career Center at 2:20 on  March 2.
The criteria for judging the speech will be based on various qualities such as eye contact, articulation, conviction, worthwhile content and appeal to audience. Kimberly Heinz, vice principal, said "My advice is to be prepared. make sure you write your speech early or select your song early so that you have ample time to actually prepare for the presentation of that selection."
Recently there has been quite a lot of discussion regarding academic chords as certain clubs, like SOFS, are not permitted to wear their cords at graduation.
"Academic cords are allowed for the renaissance program and for the national honors society, for the stoles, and then the top 10 get those accolades because they're in the top 10 of the class," Heinz said. "Any of the other cords that duplicate what those cords already do, as far as based upon GPA, based upon all of that, it's a redundancy."
Heinz elaborated on this, stating: "Just because we can't put everything in the program. we already over 600 students listed in the program along with everything else and so in order to have accolades in that program there is not room to put lots and lots [of other chords]…and there is no sense in having kids wear chords if we cannot tell them people what they are for."
About the Writer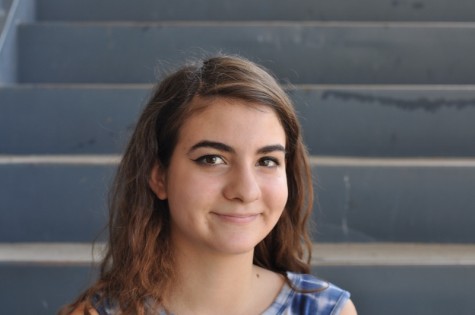 Abbie Gheju, Staff Writer
I am a senior at OHS and this is my second year in the OC Journalism Department. I enjoy writing opinion pieces and working with my fellow peers on the...