Mentors motivate freshmen with movie night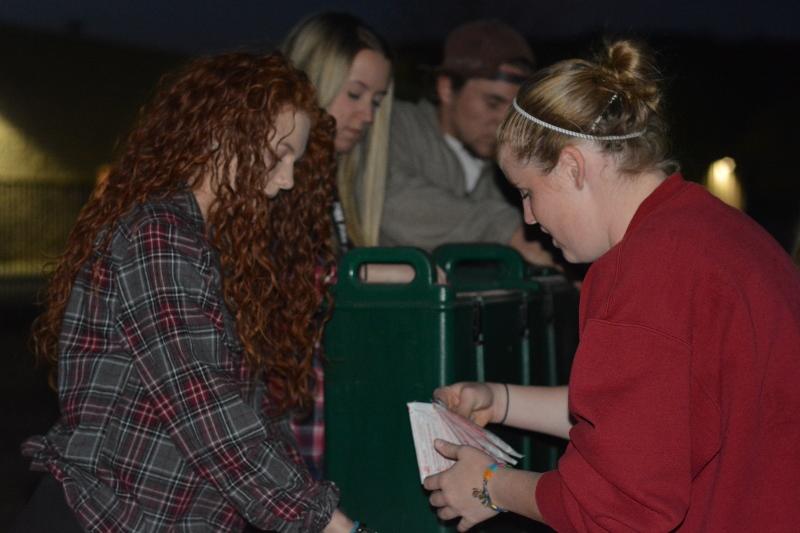 Freshmen movie night was December 7th, where freshmen sat down to a movie and snacks courtesy of Freshmen Mentors.
Freshmen polls decided the movie shown was Elf, and freshmen snacked on popcorn and hot chocolate. Mentors say this is an opportunity for freshmen and mentors to bond outside of school.
"It's just kind of letting us get to know them on a more personal level and kind of inviting them," said Emily Hart, senior and freshmen mentor. "So like build more of a friendship if that makes sense, so you know mentors will let their small groups know, 'Hey there's a movie night coming out, it'd be really cool if you could make it out' it just builds that relationship that we want between the mentors and the freshmen to know that we're on their side. We want to help them, we're their friends."
Hally Rost, senior and freshmen mentor, adds by saying freshmen movie night exists to give freshmen an opportunity to socialize with mentors and each other.
"After the MTSSAs that we have, we get to know our small groups of freshmen and to better carry over the relationship that we have with them during MTSSA," said Rost. "We want to hang out with them more outside of school and create events so they'll have fun throughout high school and so that they know they're important too and that we make events for them"
Freshmen movie night went very well according to mentor, Ashley Kelroy.
"(It was) amazing, everything was great, the hot chocolate was great, the movie was great, everybody loved it," said Kelroy.
Kelroy adds by saying the turnout exceeded previous events.
"I was actually surprised that a lot of people showed up." said Kelroy. "Sometimes at previous events they didn't really show up, I guess tonight since it was a movie they showed up."
Freshmen also agree freshmen movie night was a success.
"It was pretty fun, I enjoyed it it was a night to hang out with my friends and watch a movie," said Jaryn Blair, freshman.
Freshmen movie night was a successful outing that many loved, and was much needed with the stress of high school constantly lurking.
"Friends help each other out," said Hart. "That's what we're here for, to help the freshmen."