Homecoming recap
There's a certain feeling around campus as homecoming rolls around that is indescribable. Each year, students claim that they don't care about the dance or won't dress up but the second spirit week rolls around, almost everyone is excited to participate.
The theme was OC Goes Global and each spirit day, the parade and the assembly all revolved around locations all over the world.
Monday, Sept. 21 was the beginning of the homecoming festivities. The first spirit day was a little all over the place with its options but it was great that it gave everyone a choice with "Choose your Departure Point".
Students could dress up to fit the cowboy look of El Paso, the classiness of New York, or the hippie scene of Portland.
Monday night was all about flag football. It was the Powderpuff Football game between the junior and senior girls.
Of course, nobody can forget about the junior and senior boys who cheered during the game and even performed during halftime.
There was also fear that weather conditions might affect the game but they played with only a few raindrops and the senior girls ended up winning the game 28-21.
Tuesday, Sept. 22 gave students the chance to travel to Athens,Greece and wear togas to school.
One problem students faced was getting dress coded for not wearing anything underneath their togas but despite all of that, it was funny to see students walking around in basically bed sheets and showing off their school spirit anyway.
Wednesday, Sept. 23, students got to take a trip to the outback and go on a safari adventure.
All around campus students looked ready to make a trek in the jungle with binoculars, safari hats, and loads of khaki.
Thursday, Sept. 24 was Carribean Beach Bum day where students could dress in their most touristy and beachy looks.
And finally, Friday Sept. 25 was color day. Freshmen wore white, sophomores wore yellow, juniors wore blue, and seniors wore black.
The day began with the normal homecoming festivities there was a pep rally for the game that night against Corona del Sol.
Shortly after that, students went to the parade and saw each classes float and several campus clubs walking as specific countries to fit the theme of OC Goes Global.
There were two separate assemblies that were luckily inside this year. The band, spiritline, and pom all performed, there were games, and of course there was the infamous class yell.
In the first assembly, juniors won for the class yell. But in the second assembly, seniors won.
That evening, the varsity football team played Corona del Sol winning 56-28.
Saturday night, September 26, the homecoming dance rolled around with a surprisingly good DJ and several hundred students present.
The dance was great and it was the perfect way to end a crazy fun week. It was definitely the first time all year students could really let loose.
Overall, this year's homecoming was the best in a long time with a really great theme, a great football win, and a great dance.
About the Writer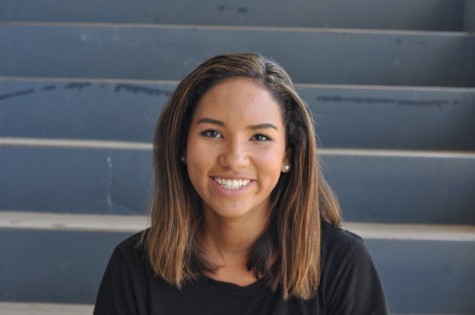 Taylor Stokes, Staff Developer
I'm a senior this year at OHS and this is my third year in the OC Journalism Department and my first year as Staff Developer. In my free time I enjoy...