Spirit week arrives in Greece for Toga Tuesday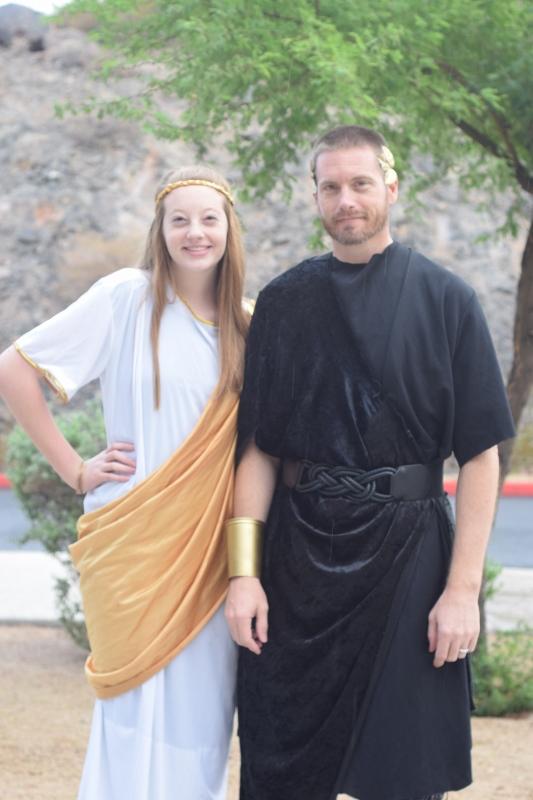 OHS takes a blast to the past as the whole campus is transported to ancient Greece. Many Greek "gods" and "goddesses" can be found around campus showing their spirit during "Toga Tuesday".
Freshman Stugo member Josh Saunders' favorite part of spirit week is how everyone breaks free from the normal school day to dress up with their friends.
"I like spirit week because it's an opportunity to show school spirit and take a break from the normal everyday school life." Saunders explained.
Many people were seen wearing togas with their friends, and even some teachers participated.
"I love toga day because it allows me to better enjoy life with my subjects." Kyle Russell, Spanish 1-2 teacher said, sporting his school spirit with his homemade toga.
Josephine Russell, freshman and daughter of Kyle Russell, loves celebrating spirit week with her father and fellow students.
"I love spirit week especially days like Toga Tuesday because they allow us to be creative and to express ourselves in a fun environment," Josephine said. "I love showing my school spirit, especially with my dad!"
The rest of the days this week are "Welcome to the Outback" Wednesday, "Beach Bum" Thursday, and Friday is Class Color Day.
About the Contributor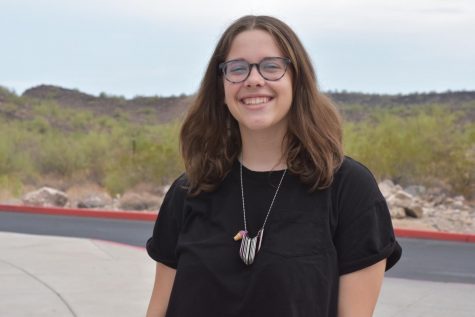 Cassidy Moore, Co Editor-In-Chief
Cassidy Moore is Co Editor-In-Chief with her long term friend Nikki Hazelett. She is excited to begin her fourth year on the Talon and can't wait to see...