Class of 2015 caps off the year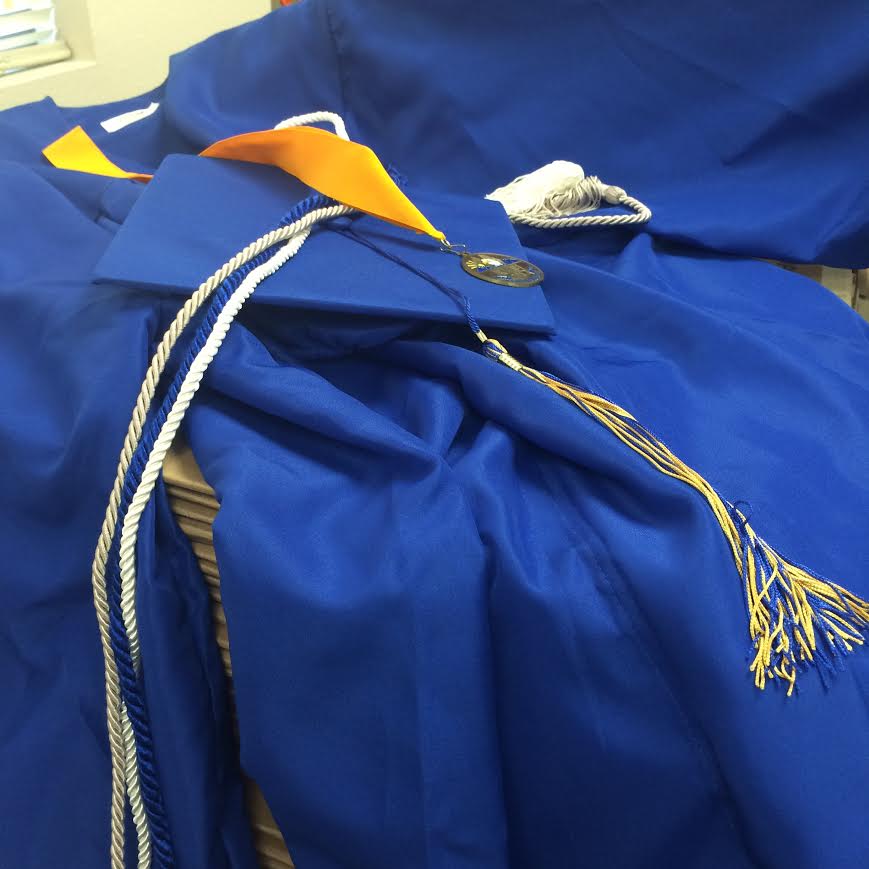 For many, there are only a few days left of their high school career. It's a time of stress and excitement for the average senior.
But before it can be over, the class of 2015 has to go through graduation ceremonies and the last bits of senioritis before moving forward.
Graduation, however, is not an easy ceremony to prepare for and it requires a lot of pre-planning.
"Graduation is a huge process. It starts in the fall with our cap and gown vendors meeting with the seniors. We then have to verify every name for the program and those names are submitted in January. The program then has to be finalized and printed." said Karen Meyer, the DVUSD graduation coordinator.
Also, students shouldn't expect anything out of the ordinary for their graduation. The process this year is traditional.
"The process is set by the stadium and they have the details worked out well. The program is the same as last year with one addition; Dr. Miller has added a faculty reflection," Meyer said.
Graduation itself will include Stugo representatives from the senior class presenting different portions of the program as well.
But with all of the preplanning on the district's part, the seniors are preparing in their own ways.
"I'm excited but nervous. I'm excited because we're finally here and we've worked for this. But I'm nervous for the future," said Chloe Fleck, senior.
And the realization that they're ending this chapter in their lives is hitting some of the seniors at this point.
"It's bittersweet. I'm excited for what's next but I'm going to miss it." said Isaac Lee, senior.