OHS Admin Day kicks off spirit week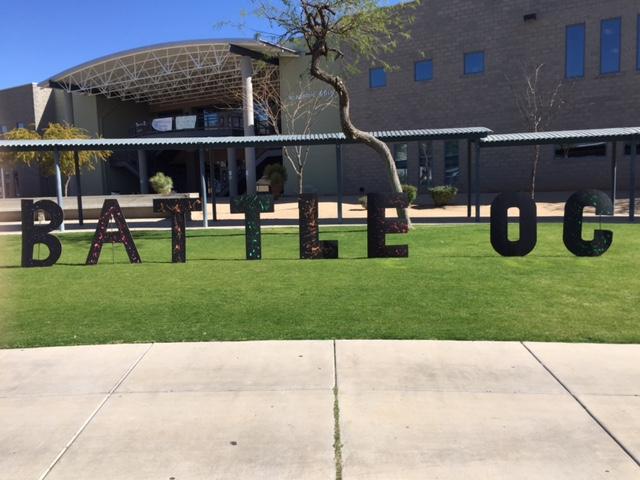 This week is spirit week at OHS, where a different themed spirit day will be featured each day. Today's theme is "OC Admin Student vs Staff."
Rachel Abraham, member of Stugo, enjoys the theme.
"It goes with the theme of versus," Abraham says. "I think it's honestly a nice break from school, especially when you have 15 AP tests."
Abraham also said that the theme was suggested by administration and that it gives students a nice opportunity to dress up like admin.
Wilford Hernandez, junior, took part in today's theme.
"I thought everyone else would do it and I just like doing it," Hernandez said. "I like the sense of belonging."
However, Hernandez said that he would not like to see the theme return in future spirit weeks.
The entire week is building excitement for the Sadie Hawkins dance, which will be held this Friday, Feb. 20 from 7 until 10 at the Glendale Civic Center.
A dodgeball tournament is being put on by Stugo tonight at 6 o'clock in the gym.
The rest of the week will feature a Good vs Evil theme tomorrow, Feb. 18, Decade Day on Thursday, Feb. 19, and Class Color Day on Friday, Feb. 20. Freshman will be decked out in green, sophomores in purple, juniors in orange and seniors in pink for their final spirit day at OHS.
About the Contributor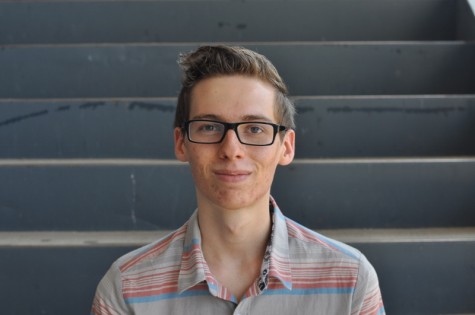 Ryan Temple, Editorial Chief
I am a senior at OHS this year and this is my third year in the OC Journalism Department. I'm now the Editorial Chief, and look forward to expanding...