Band brings home first in state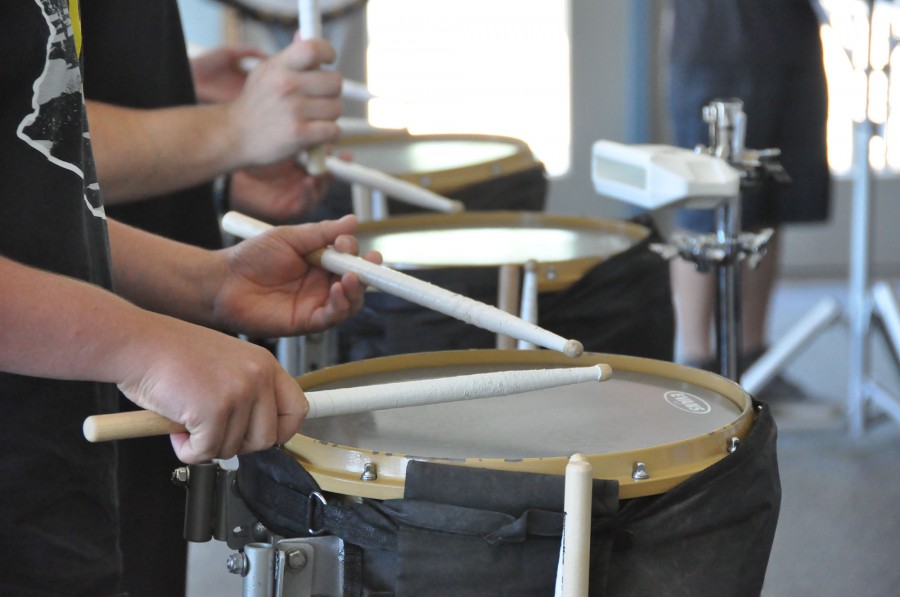 The OHS band brought home first in the Arizona State Championship on Nov. 15 at the GCC main campus. Their competition was Gilbert high school, Millenmium, Basha , Mountain View, Desert Vista, and Mountain Ridge.
The band's theme was based around "In the Dead of Night," which is about how the Grim Reaper is bringing them back to life.
They performed the songs " Dance Macabre" by Camille Saint- Saens, "Claire de Lune" by Claude Debussy, and "Welcome to the Black Parade" by My Chemical Romance.
"My favorite was the the third song, 'Welcome to the Black Parade'," said Ashley Drapeau, junior.
To prepare  for the competition, they had sectionals after school twice a week and they also had three to six hour practices.
The band members were split up by instrument in practice and then they came together on the weekends to practice as a whole. Before the competition, they would come together and practice for a couple of hours.
Melanie Britton, band director, mentioned that what really helped them was the Nest and the way that the whole audience reacted to their performance. She said that it made all of the band members feel appreciated and it gave them confidence.
Erin Shoffer, junior, said that after the competition she felt both shocked and relieved. When they won, all of the parents and members ran out into the field to celebrate together.
"[Melanie Britton] literally fell to the floor." said Drapeau.
The band received a huge metal and sweat shirts and dog tags from their teacher. There was also a pep assembly this morning to celebrate their win.