Assassins brings friendly competition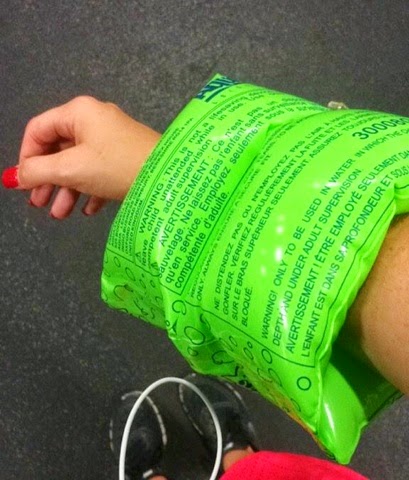 Lock and load your squirt guns, put on your floaties and prepare for an all-out-war of the assassins.
Rachel Allen, Hanna Carlos, seniors, and Keegan McCarville, junior, announced in mid-Sept. that students will be able to participate in an off-campus game known as OC Assassins.
OC Assassin is basically four players to a team, and each team has to go eliminate somebody from the game.
Participants are exclusively juniors and seniors and water guns are the only tool that can be used to score points and get people out.
Students are forbidden from scoring points or doing anything related to the game on school campus, at clubs or sports, inside homes and churches and during someone's work shift.
Hackamore and parking lots have become favorable shooting sites for participants.
"Every time you shoot somebody, they're out," Carlos said. "If that person is wearing floaties, whether it be arm floaties, life vest, or any type of floating device, then they're immune to all shots."
Immunities are good force fields for keeping enemies at bay. The officials have announced that after Oct. 3rd, floaties will not serve as immunity.
"We changed it because the floaties were causing controversy and we wanted to make the game more interesting," Allen said.
In order to prove someone is out, participants are required to gather video evidence and post it on Instagram or Twitter and tag ocassassin15.
Such a mass communicated event must have some leverage that will influence people to join.
Indeed, all participants were required to pay $3.00 to join and this money was put in a pool. Whoever wins the game will receive the money, which adds up to approximately $500.
Recently, the officials have been pushing to donate a portion of the collected money and offer it to Ryan Edward's family for their troubles.
"We wanted to donate some of the money because of what happened, but we also wanted to keep some of the money for the prize, so we gave them $100," Allen said.
OC Assassins is designed to bring us together not only as OHS students, but as upperclassmen.
Originally, the idea to host assassins was taken from other schools and modified for OHS.
"It's a way to get the student body to come together and do something that's fun," Carlos said. "It's also a way to keep us doing wholesome activities where we can all have fun together and be in a friendly competition with each other, and win some money and get rewards."
There has been controversy about whether juniors should be allowed to participate in the game, and Madison Lucas, senior, agree that this should be an exclusive senior experience.
"It was going to be a senior game, but we wanted to have a lot of people so we added the juniors in," Allen said.
Because OC Assassin is new to OHS, it's difficult to spread the word to all seniors thus, not too many people would participate.
However, by allowing juniors to play, they were able to increase the number and popularity of the game, to make it more memorable and fun.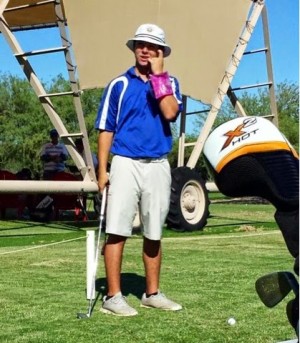 Nevertheless, OHS students are enjoying the game and have already begun to rack up their points.
"I'm excited to see how they're going to eliminate more people. It's going to come down to just a few people so it's going to be really hard to get [the other participants] out, so they're going to create new ways to get people out," said Colton Flowers, junior.
Flowers and his team of juniors; Gage Driscol, Corbin Miller, and Caelon Huffman, juniors, have taken three people out as of Sept. 30th.
Tatum Harvey and Erin Griffon, juniors, were both victims of a deceptive truce designed by Flower's team to lure the girls into taking off their floaties.
"We actually got two people out. We got our quarterback out yesterday, Bailey Markridge, and two or three days ago we got my friend Shania Maddux," said Noah Barinque, senior.
From a teacher's perspective, OC Assassins is a great idea because it allows "kids to get together outside of school and have fun."
"The idea of the game is fun because I like espionage games, but it seems like it could get dangerous," said Debbie Peters, history teacher.
Peters also worries that the game could get someone overwhelmed or hurt. She suggests have a little bit of caution while playing the game.
However, students like Creighton Sullivan and Clayton Pezza, seniors, have chosen to opt out of the game.
"To be playing a game like that and get either suspended or scholarships removed, it probably wouldn't look too good or go over well with our parents that well," Sullivan said.
Sullivan left because his priorities change and because it wasn't worth the risk of getting suspended.
It is very possible that with an event like this, someone could get hurt or someone could be forced against their will just for a shot.
This could lead to those participating to get into deep trouble and Sullivan and Pezza wanted to avoid this possible downfall.
About the Contributor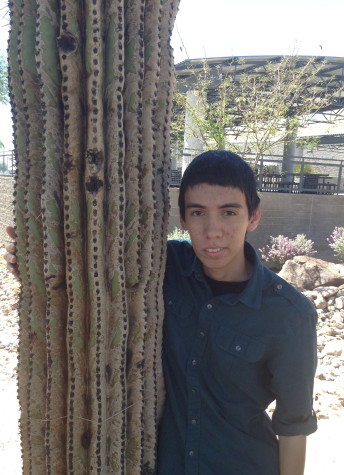 Esreal Delgado, Business Manager
Esreal Delgado is a senior. This is his second year in the OC Journalism Department. His ambition for the Talon are to introduce the untold, off-campus...