'Put on the Cape' empowers children in need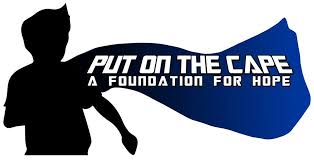 There are times when life is unpredictable, but what you can always count on is that are never alone. There are people and organizations always there, ready to help whenever and wherever they are able. 
Put on The Cape is a foundation that strives to encourage people to not let their past overcome them. They specifically empower previously abused children find their voice again, and offer resources to make the recovery process easier. Neil Khurana, sophomore, has worked hard to bring this foundation to the school and spread their message.
"I feel like when children have been abused, it's really important to help them, especially since this high school is so big, like 2-3,000 students at least; we can use those students to help those children recover. That's why I thought that if we brought it to this high school, it will be really helpful for those kids," Khurana said.
Put On The Cape hosts an event every September where volunteers dress up like famous superheroes, and take pictures with these kids. There they distribute donations and remind them what it's like to simply be a kid. Khurana brought this foundation to FBLA, Future Business Leaders of America, and his fellow vice presidents like Ria Saraswat, junior, are helping him make an impact.
"We are collecting new Barbie dolls and action figures and any new clothing that is affiliated with Marvel and stuff like that for kids that have been sexually abused. They're trying to get out of these relationships or are currently in court, so this helps them get resources that they might not have anymore, but it's also a confidence booster for these people who have been through a lot,"  Saraswat said.
Last year in Health, Khurana introduced Put on the Cape to the SWATt program and was able to establish a drive on campus. Through the program, he was able to gain personal connections with the founder of the foundation and really learn where it comes from.
"[The founder] started it 10 years ago and he was a police officer before. He was responsible for putting the abusers in jail and he was able to help the children, but not actually being able to help them personally recover from what's happened to them, so that's how he started Put On the Cape," Khurana said.
Saraswat is hoping that this is just the beginning for FBLA and the many foundations and charities that need to be supported. Being a Vice President of this club, she is constantly looking for ways to improve FBLA and make a tremendous impact in the community.
"Right now this is our first community outreach program that we are doing as a club this year, so it's not just going to impact the community, but it's also going to help us come together. We have a lot of new members this year, so it's a nice way to make everyone involved in some type of charity and just helping these sexually abused kids. As a club we try to be involved in the community and have an impact, so this is one of the ways that we do it," Saraswat said.
Put On the Cape has grown dramatically over the years, but their mission remains the same and is even more important in today's society. Aniya King, sophomore, is the Vice President of Communications and is working with Khurana to maximize the success of the drive.
"The Put On the Cape drive is something that FBLA is trying to work on with O'Connor students and it's a way to help abused children, whether it be sexually or [physically], and they try to market the fact that they are their own superhero because they overcame this big thing, so we try to give them clothes and superhero items," King said.
King is hoping that the students will connect with the foundation on a personal level and reflect upon their own lives when thinking about the children that they could help. 
"I'm hoping that a lot of people will participate and understand what they have, they should be very grateful for, because there are some children that don't have everything and by helping them they know that they are helping other kids," King said.
Overall, Put On the Cape is a foundation that is trying to make the world a better place, one kid at a time, and they aren't giving up anytime soon. Any and all donations can be given to your CTE teachers or Mrs. Kurtz's room, 420.
"It will create a more [better] community because if we have children that are able to recover from their past experiences, then they will grow up to be overall better adults. Then when more children grow up, we will just have a more healthy, happy community," Khurana said. "Any help would be appreciated, it's all for a good cause."
About the Writer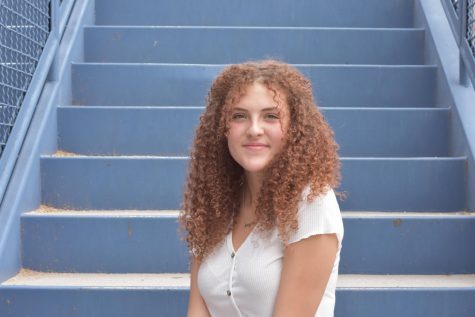 Peighton Gellings, Arts and Entertainment Editor
Hey I'm Peighton and I'm this year's A&E editor. I'm a junior and this is my second year on the Talon. I love listening to music and watching...