OHS cafeteria staff serves up sweet smiles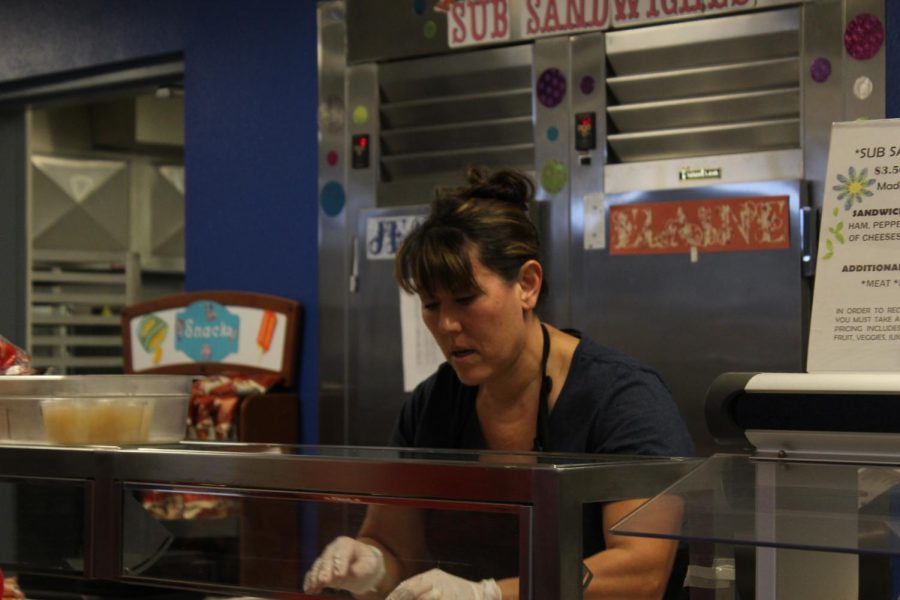 In the crowded buzz of the cafeteria, chatter fills every corner of the room as students finally have the chance to take their minds off the stress of the school day. In the back of the room, a line of women, armed with spoons, gloves, and hairnets, stand ready to serve hundreds of kids their midday meal. Thousands of kids have seen and interacted with these women, most on multiple occasions, but very few know what goes on behind the food stand. In the kitchen, a charming group of women join to prepare and serve the over 2500 kids that attend OHS, bringing personality and joy to the job.
The OHS cafeteria staff make the most out of every meal and consistently serve up smiles. The manager of this lively crew, Judy Kimball, maintains a philosophy that the staff should do what they can to spread positivity to the kids.
"We all have the attitude of trying to make [the kid's] day just a little bit better," Kimball said. "So maybe if they're not having a good day, I tell the staff that the little smile you give them or that little bit of kindness can go a long way."
Through the nearly 15 years Kimball has worked at OHS, she has learned a lot about interacting with high schoolers every day.
"High school kids can be really cool. You just have to put yourself in the same mind as them, because [adults'] thought processes are different from most high schoolers," Kimball said.
The other members of the staff love the job too. The working environment in the kitchen is what brings so much fun to every day, according to Tommie Maroney, cafeteria lady.
"I get to work with a bunch of awesome women. They're just like me, and I get to spend hours that are just awesome," Maroney said. "They're very grateful that I'm here, and I feel that every day. I feel very appreciated, and I love my job; that's all it is."
There is a certain, genuine bond that these women have with each other, an infectious chemistry that makes them seem like a family to any observer. Their friendship is truly clear to see when confronted with a group of three, each of them feeding off of each other's energy. A simple conversation can lead to so much laughter, fun and joy because of the personalities of women like Kimball, Maroney, and the rest of the cafeteria staff.
Stories of the many thousands of kids who have passed by in the many years spent behind the registers, including stories like previous students coming back to teach and kids randomly buying the staff chocolate chip cookies.
"It's a lot of fun [interacting with the kids every day]; I look forward to it. I have relationships with them, like they notice when I have on a new pair of earrings, or when I get a haircut," Maroney said.
The stereotype of old, grumpy lunch ladies with grey hair and press-on nails couldn't be further from the charismatic group behind the cafeteria at OHS. At the end of the day, all they want is to make the long school day just a little bit brighter.
"We really do like the kids, and we want to try to make them happy," said Judy Kimball, manager. "We try to bring in new items, try to do different things, open different lines. Everything that we're doing is for the kids."
About the Contributors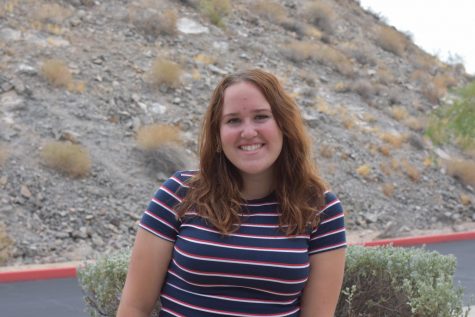 Lexi Gass, Design Chief
Hi! My name is Lexi and I am this year's social media manager and design chief. This is my fourth and final year on the Talon staff, so I am looking...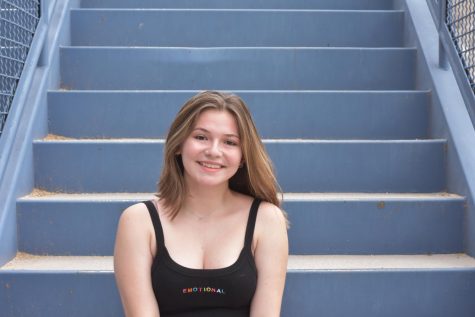 Isabella Foster, Photography Editor
I'm Isabella Foster and I will be the Photography Editor for The Talon Newspaper this year. I love photography and writing so I am excited for what this...