Powderpuff flags down several touchdowns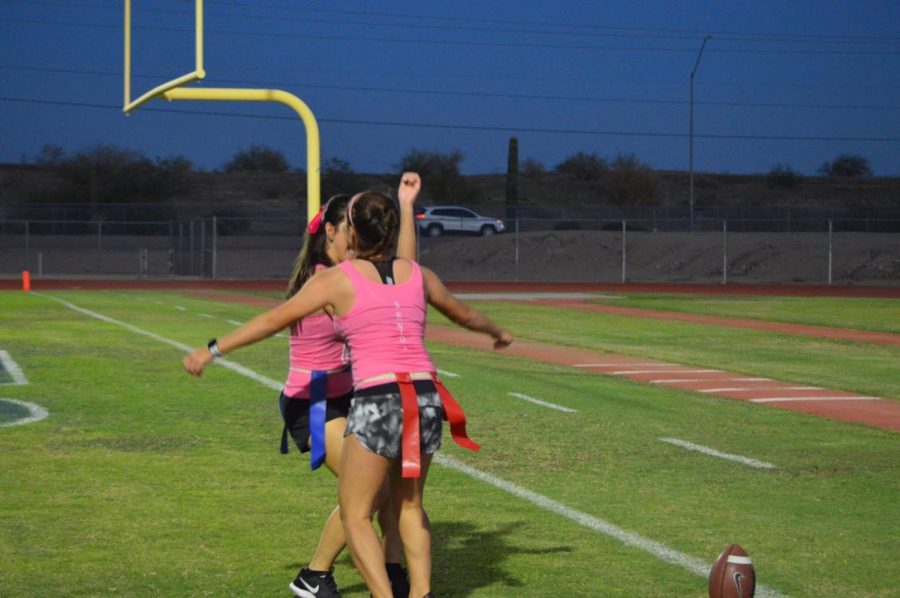 Imagine the roles being switched. Think about it, the girls playing football and the guys cheering on the sidelines. Not on the average day do people hear about roles being reversed.
On Oct 9, at 6 pm, the senior and junior girls battled against each other with the help of their cheer team, consisting of all guys. At the end of the game, the seniors took the win with a ending score of 34-14. As it was a tough game, Sloane Sivek, senior, put hard work into her first and last year of Powderpuff.
"I didn't have the chance to do it last year because I was in sports med and I was a peer facilitator and always working other football players. So I was pretty busy and packed, now that I'm doing my internship somewhere else I thought it be pretty fun to play this year," Sivek said.
Being able to see the other side of things can sometimes become an eye opener.
"It's very important because it's like stepping into another persons' shoes," Sivek said.
Many people have separate purposes for participating in certain activities or clubs. Gina Santillo, junior, had a purpose to be involved in the powderpuff game.
"I just wanted to be involved and doing something fun, like playing with all my friends and my senior friends before they leave," Santillo said.
For many of them it's their last year to participate in this sort of activity. So, along with that, students are going to be looking for something to come out of this opportunity. Katie Lamb, senior, aims to make some friends.
"I hope to get closer to all the girls cause we going to have to be a team together," Lamb said.
After school activities are a way for students to relax and destress from their day at school and from learning. But, even in sports, everyone will learn something new at the end of the day.
"I don't really know a lot about football so I am learning," Sivek said.
Players and coaches have to spend a lot of time together to build that trust and relationship of a good team. Resulting in that, friendships can be made, even ones that could last a lifetime.
"Honestly, making some new friends because it's still the beginning of the year, we have the whole rest of the year to make some friends," Sivek said.
As years go by, new ideas of activities for schools to present to their students more unique. Powderpuff is a sport where girls can learn what it feels for football players when they are on the field. And a way for boys to experience how it feels for cheerleaders during a big game. This sport provides students an opportunity to step into somebody else's shoes for once.
About the Writer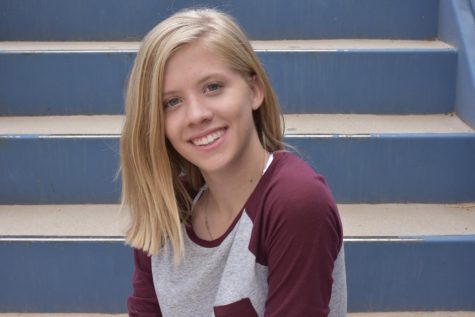 Katie Caccavale, Staff Writer
My name is Katie Caccavale. This is my second year in newspaper. I am the equipment boss and a staff writer. I love to capture exciting moments using photos....