Get ready to dance the night away with Prom
The Spirit Week for Prom is quickly making an approach at our school. Prom is on April 21, and spirit week is through April 16 to April 20. There will be a carnival happening on the 19 of April, and the last assembly of the school year will be happening on April 20.
The theme for prom is an enchanted evening entitled 'Our Moment'.
"We chose this theme because for the students attending, especially the seniors, this is a moment they will never forget," said Haley Simonds, junior.
The starting days of prom week is Monday will be 'Rush your dream college', which is to dress in college gear or preppy attire, then tuesday will be to 'go on an adventure', you can dress for a hike or to go camping.
"Prom means having a fun time with friends and creating memories that will be remembered forever. It is something that we all have been looking forward to and something we will look back at when we are older," said Generosa Coppola, junior.
Wednesday is 'Have a Movie Marathon', dress as a character from any movie. Then Thursday is to 'Take a trip to Paradise' to dress with your best hawaiian outfit.
During lunch on Thursday, there will be a carnival at the school in the middle of campus. For some stands, there will be tickets needed to participate for games, therefore, there will be stands that will not require any tickets.
Finally, Friday will be to attend O'Coachella. The freshman will wear green, sophomores will wear yellow, juniors are blue, and seniors will wear pink.
Prom will be at The Venue in Scottsdale from 8-11pm on April 21.
"I love the simplicity and elegance of the theme. I think it also works perfectly with the enchanted vibe that the venue has," Simons said.
Every student at our school has a different opinion on prom. Other students' opinions on the dance and the whole night itself are negative.
"I believe prom is a waste of money but my friends are going, so I am going to prom as well to make my friends happy and to hopefully have fun," said Ashley Konen, senior.
For a single ticket to Prom, it costs 75 dollars, and for a couple, it will cost 140 dollars.
"Prom means nothing to me but it is mostly people getting together in one place and having fun, which does bring the school a little bit closer to everybody," said Stephanie Oiada, senior.
For some students at our school, they do have positive thoughts on this dance, and the spirit week.
"Honestly, to me, prom is just a night where you can have fun with people who you love, as well as your close friends, and feel good about yourself," said Reilly French, junior.
About the Writer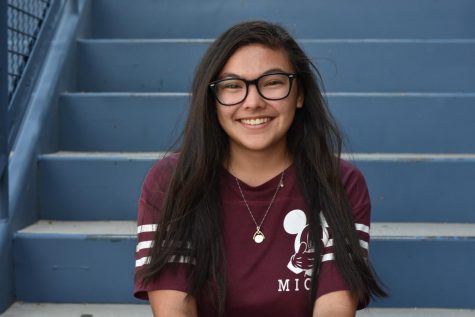 Katie Diab, Staff Writer
Katie Diab is a staff writer on The Talon this year, for the second year. She joined The Talon to do what she loves most, which is writing. She aims to...