Photography club pictures a successful year ahead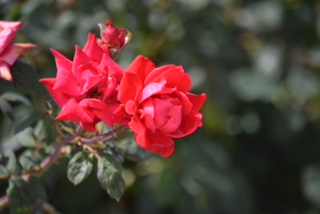 Emilie Reid, Arts and Entertainment Editor
October 31, 2017
Among the various clubs that have taken campus by storm this year, one club strives to add a creative space for up-and-coming student photographers.
The Photography Club, founded by Ashlyn Smith, senior and club president, and Josephine Russell, junior and vice president, has already attracted over 80 students with just one meeting.
With two advisers, Kelly Simon and Cindy Garraway, both conveniently knowledgeable with cameras and different types of photography, the club is sure to be a learning ground for each member.
"I think this club is important because there wasn't a club where people could foster their love for photography, and I think a lot of people think that photography is super hard but it's not, anyone can do it," Russell said.
This addition to the many different clubs on campus does not come as a surprise. Photography is becoming exceedingly popular as more and more people carry a camera with them everyday in the form of their smart phone.
Photography with more professional and high-tech cameras, however, can be seen as a dying art. Whereas iPhone pictures and photo-editing apps are very popular, you don't see many people carrying a full size Nikon or Canon camera around during their everyday life.
The idea for the club started last year, with the initial thought that it would be a good way for new and old yearbook members to improve their photography skills.
The club meets once a month during Eagle Hour, and the goal is to have assignments with different themes in order to keep members challenged and showcase their talent, as well as have their works submitted to the district art show.
Smith and Russell plan to have guest speakers, contests, presentations and times outside of school to help their members grow and improve upon their skills and love for photography.
"I just thought that this would be a great thing to add to our campus, and I feel like this is just a good outlet for beginners who are interested in photography and who are eager to learn," Smith said.
With such passionate leaders and big goals and ideas, one can expect great things from this club and its members.
About the Contributor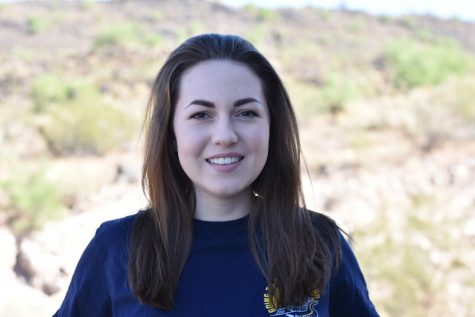 Emilie Reid, Arts and Entertainment Editor
Emilie Reid is the Arts and Entertainment Editor of The Talon this year. Emilie joined the publication last year in hopes of expanding her knowledge on...