Halftime Heroes shine: band students travel to New York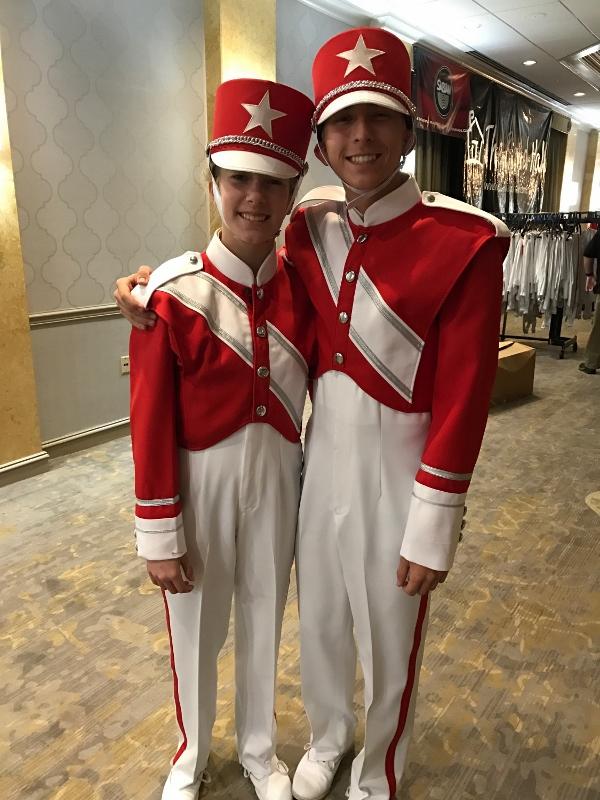 Marching down the streets of New York City during the Macy's Thanksgiving Day Parade this year were none other than some of the marching band's own students.
This marks the second time the marching band has sent some of its members to the parade. Kaelen Wilbur, sophomore and trumpet section leader, and Tabitha Turner, sophomore and tenor saxophone section leader, traveled to New York on Nov. 20 to play with the 90th Macy's Great American Marching Band in Herald Square on Nov. 24, returning home the following day.
The two auditioned separately, with a five minute solo of high skill level, and were the only ones to audition this year. The audition was done through Youtube in March and was sent to the Macy's Thanksgiving Day Parade Headquarters from whom they got a letter confirming they made it on June 1.
"I was so happy because the first thing I saw was congratulations and I was like 'Ok, yeah, I made it– this is great' because I was really counting on it," said Turner.
Their inspiration for auditioning was the student who auditioned and was accepted last year.
"Logan Cammack, she was actually the first one to make it here from O'Connor, and so I was like 'I'll try to keep the tradition going and follow in her footsteps'," Wilbur said.
Prior to their trip, the two received packets with information to prepare, specifically focusing on exercise, for their week in New York. The minute the last state competition was over for marching band, they flew straight to New York and practiced for the Thanksgiving Day Parade.
"They were long practices. The first day I think we had a seven or eight hour practice then the next two days it was four or five," Turner said.
Once in New York they met with the 200 best high school musicians from all over the country. Wilbur shared a room with musicians from Louisiana and Oklahoma.
"It's cool to think that all these musicians can come together from different states, who don't know each other at all, and in one week get something accomplished," Wilbur said.
The Macy's Great American Marching Band also has an alumni program which allows previous members to return for following year's shows. Both Wilbur and Turner plan to return next year, and they are also encouraging peers to audition next year as well.
"[It was a] really awesome experience like if there's something you're not sure about, but it would be really cool if you got into it. By all means go for it because you know you never know what could happen," Turner said.

Wilbur and Turner both said the experience was "once in a lifetime."
"It was just the feeling of 'I'm being watched by some million people right now and I don't even care, I'm just going to do it'," Wilbur said.
The show was very difficult, requiring the two to complete months of work in a few days. Still they had the support of the entire OHS marching band behind them.
"The day of the parade most of us didn't sleep because we had to get up at one a.m. to go to herald square to practice at around three or four a.m.," Turner said.
Turner said she was "glad" to have Wilbur with her.
"We were there for each other a lot just because at first, we were the only other person that the other one knew," Turner said.
For Wilbur he said the last moment in their performance was the most significant.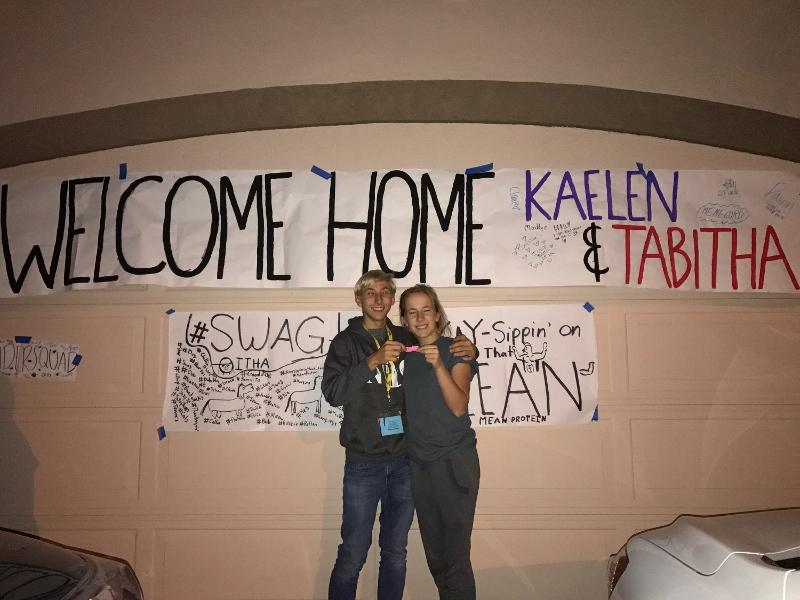 "I had to kneel down actually. [I was] kneeling down and just keeping my head up right in front of the camera," Wilbur said. "There's no words to explain the feeling of greatness it was."
About the Contributor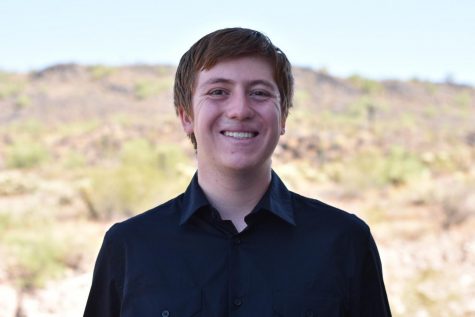 Ethan Gilchrist, Editor-in-Chief
Ethan Gilchrist is the Editor-in-Chief of The Talon for the 2017-18 school year. This is the culmination of a four year journey for Ethan as he reaches...