New clubs just in time for the spooky season
With the rising popularity of Netflix's original series, Stranger Things and the recent reboot of The X-Files, the mysterious is being talked about more and more.
There is a group of students on campus who are particularly interested in the possibility that there may be more going on around us every day, beyond just what we can see and hear or what is considered "normal." They have formed the Mystery Society, which is a first-year club here at OHS and its dedicated students and sponsor are excited to make this first year a great one.
The club initially went through three name changes. The two previous names were considered to be controversial or promote the occult.
The word "society" was also somewhat questioned, but the name was approved nonetheless and the Mystery Society had their first meeting on September 7.
Ray Utter, world history teacher and sponsor of the Mystery Society, said one of his reasons for making the club.
"There are some students that have a hard time using research methods and I wanted to provide a fun and interesting way to do that." Utter said.
When the new club was introduced, it caught the interest of the student population. Many were curious as to what its purpose was, and how it was going to cover the mysterious topics.
Eva Yont, junior and the club president of the Mystery Society mentions her personal reason for joining the club.
"My sister and I have always been very interested in the paranormal and we wanted a place where people could come and talk about things they have actually seen, without being judged." Yont said.
About 70 students expressed interest and signed up during Club Rush and so far a steady group of about 20 people attend each meeting.
"The people who showed up are the people who wanted to be there," said Yont. "I think it's better to have people who are more interested show up, then have people who aren't interested show up."
Though a small group, they repeatedly state that they are be committed to the Mystery Society club and want to ensure that it is taken seriously like other clubs on campus.
"We want to learn as much about this topic as pos- sible and be able to discuss the paranormal with other people that are like-minded and can debate and can talk about actual theories, with- out it being all a joke," said, Abbey Naylor, Vice President.
Mr. Utter has since men- tioned bringing professionals such as paranormal scien- tists and alleged mediums to speak for the club, as within the schools guidelines.
Naylor also mentions how her hopes for the future include taking trips to sup- posedly haunted places or even getting equipment for the club use.
"I believe not all things can be explained by science or fact. Sometimes we look around at life and wonder why things the way they are. If you're interested in that, or looking into and discuss- ing things, I'd say you could de nitely consider joining." Utter said.
Both the Vice President and the President said that their club is laid back and they have a kind and open group of people. They are willing to listen and be heard, and are more than excited for the future of the newest ad dition to our club list.
About the Contributor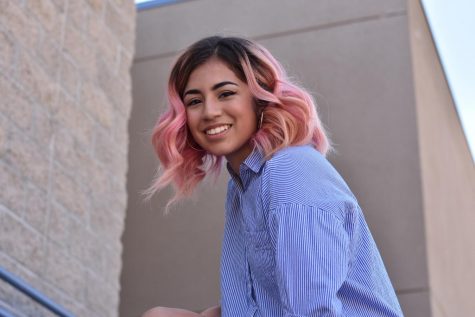 Kasey Cross, Staff Writer
Kasey Cross is a second year Staff Writer on The Talon this year. Kasey joined The Talon because she has a passion and love for photojournalism and wants...