Social media causes concern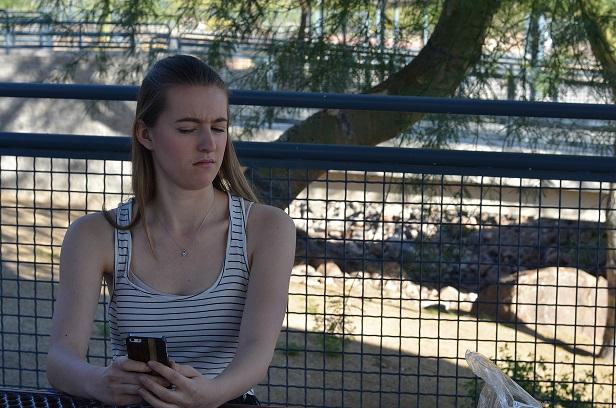 With the rise in technology and the desire to express yourself publicly (or rather what you want others to think of you as), kids face the pressures of social media harassment and the consequences of poor internet conduct.
Snapchat, Instagram, Twitter, and several other social media outlets all contribute to this because they give kids a way to get away from their parents and it allows them to be anonymous if they wish to be.
For example, nearly 40 percent of teenagers have sent sexually suggestive texts or photos but the practice is more common among boys, according to dosomething.org, a website urging teens to take action in their lives on social issues. The site also said nearly 43 percent of kids have experienced cyberbullying in some way or another.
This shows that the lack of teaching kids the consequences of poor internet conduct is affecting the lives of nearly half of all young people and yet it doesn't seem to ever really get talked about until it's too late.
Specifically, sexting and cyberbullying plague many social media users and is often even brought onto our campus, potentially getting students either disciplinary action or a meeting with the authorities.
Brad Brazell, OHS vice principal, wants to warn students of not only the dangers of sending messages that could get you into trouble but sending them on school iPads or other technology because students can and will face consequences.
"We've had probably three or four incidences of sexting but more of cyberbullying. You know, kids take photos or send messages and because it disappeared (on Snapchat) it's gone when really it's not," Brazell said. "Screenshots will come back to get you."
The other concern on campus is about the safety of underage students whether it be from cyberbullying or from having or sending inappropriate photos of themselves.
"Parents have done a good job of teaching kids what to do with the stuff. We're talking about minors and we have to be careful about protecting our kids. It's absolutely a big concern for us," Brazell said.
Some students think that social media isn't that big of deal and that often other teens seem to ignore the repercussions.
"I think it's easy to forget about the consequences and kids like to live in the moment," said Rachel Kitteridge, senior. "It's very important to remember to spread positivity and never put someone else down."
Now from a psychological standpoint, social media definitely has its pros and cons for teenagers.
Kyla Morrissey, psychology teacher, says she's no expert on social media's effects but she agrees that there are some general concepts to consider in the discussion of social media.
"Non-verbal communication comprises of over 70 percent of communication so online really doesn't provide meaningful communication," Morrissey said. "People are less likely to understand other people's tone and may feel less empathy for others when communicating online."
Kids do have some benefits with being on social media that could arguably be crucial to developing their personalities in this day and age.
"Sometimes people use the online venue to express themselves in different way as a way to figure out their identity.  Social media can facilitate communication when someone suffers from in-person communication anxiety," Morrissey said.
Nick Andrews, senior, has seen the benefits of social media and how it has provided him a separate space from day to day life.
"Tumblr has given me confidence to post my own content," said Andrews. "You don't really have to deal with judgement since you're talking to like minded people."
Of course there are downfalls to almost everything, but social media is a rich and relatively new world that is still open for exploration. Overall, sources say "Think before you post."
About the Writer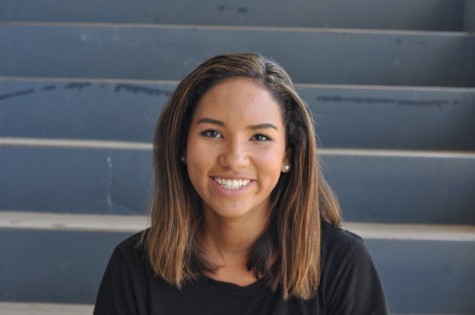 Taylor Stokes, Staff Developer
I'm a senior this year at OHS and this is my third year in the OC Journalism Department and my first year as Staff Developer. In my free time I enjoy...