Choir continues to create classy concerts
Students in the OHS choir program sang their hearts out on Thursday Oct. 8th in their first concert, kicking off the year with entertaining songs of all genres and some intriguing props to go with them.
The concert began with a light-hearted opening number, which was followed by three performances by the program's beginning choir.  They began with a spiritual and energetic ethnic song, and finished with a truly 'entertaining' version of 'That's Entertainment'.
Next, concert choir took the stage, using their all-girl power to create ethereal harmonies in their 'Alleluia' song.  This choir's final number, 'Mice Madrigal', had the audience chuckling in multiple instances, as it included fake crying- yes, they even used tissues to wipe away the 'tears'- and some very dramatic acting skills.
The final choir to perform was the honor choir.  Their set included an acapella rendition of the popular 'Man in the Mirror', by the one and only Michael Jackson, followed by a couple of aquatic themed songs.
The honor choir girls performed their delightful version of 'Singin' in the Rain', complete with vibrant yellow umbrellas.  Following them were the honor choir males, who got very enthusiastic in their song 'Splish Splash'.  (This antiqued song actually got many of the older folks in the crowd dancing along in their seats.)
After a successful concert, the bittersweet closer put everyone in a nostalgic, musical mood.  "Those [closing] songs are usually my favorite… it is always exciting to see everyone working as a team to create such beautiful music," says concert choir member Halle Moore.
At the night's end, every student who had performed was buzzing with energy and adrenaline.  Though they went their separate ways after that final number, it was clear that they were all still connected through the power of the music they had just shared together.
That auditorium audience was filled to the max, and it was safe to assume by just watching their expressions that they were enjoying every minute of it.  People of all ages are encouraged to attend the concerts.  Choir council president Maddie Chicon pointed out that there is something in each concert for everyone, and senior Halle Moore says "it truly is an empowering experience for both us and our audience."
As the choirs build their skills through the year, they will begin to anticipate their end-of-year competition in the spring.  Students will become even more hyped this year because the annual competition was kicked up a notch; concert and honor choir were invited to participate in a momentous invite-only competition in April.
The competition will be held in New York: that's right, OHS choir is headed to the big apple in the spring.  But wait- that's not all!
Not only will they be performing in New York, but they will be performing in Carnegie Hall, one of the most prestigious concert venues in the world.  To perform in this 20th century landmark is once in a lifetime, and the choir students will work tirelessly to bring their A game.
OHS's choral program has gotten killer scores in the Deer Valley choral assessments for years now, according to choral director Cindy Durazo; this concert was the first stepping stone in the journey towards Carnegie Hall, and anyone who attended it would applaud the students- as well as Mrs. Durazo- for all their musicality and hard work.
About the Writer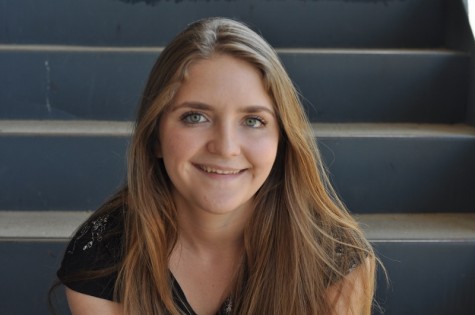 Shyanne Cooper, Staff Writer
I am a senior at OHS and this is my first year in the OC Journalism Department.