OHS students that work: Teens learn life skills outside of the classroom with a variety of jobs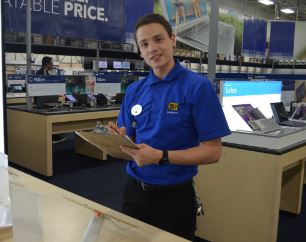 With age comes more responsibility.
Many high school students take on summer jobs to keep themselves occupied, while others work during the year for many different reasons. At the ages of sixteen through eighteen, most teens work to have their own spending money and rely less on their parents financially.
"I have a job because, in order to drive, I have to maintain my car insurance bills," said Jakob Pozefsky, junior. "I also love the feeling of being able to pay for my own things because I feel like an adult and a more independent person."
Along with responsibility, independence is a quality that is acquired through working. Having a job not only provides students with their own money, but teaches them values through their experiences.
"Having a job allowed me to buy my first car on my own, which is an accomplishment I'm proud of," said Maddie Katena, junior. "I have also gained experience in the working field, and understand that it takes hard work and time to make my own money."
A large number of students work during high school to save up for college. To these students, having a job is setting themselves up for their future.
"I was looking for job openings near my house over the summer," Katena said. "I applied at Starbucks because I heard that they had a scholarship program for ASU and that's the college I've been looking into."
As the school progresses, the range of AP and Dual-Enrollment classes has expanded, and more students have been exposed to advanced courses. Many of them have found it difficult to juggle their jobs along with the school-related tasks they are given.
"Before I had a job, I was a straight-A student," said Josh Hu, junior. "After I started working, I got my first C and my GPA went down."
Hu says that it was hard to manage his academic reputation, but he has gotten better at staying focused enough to bring his grades up while working. The key to success in both the working field and in school is to prioritize.
"If it's a big assignment I'll do my schoolwork first," Hu said. "So school comes first, then work and last is my social life."
Many businesses that hire high school students are aware that students are involved in extra-curricular activities and provide them with flexible schedules.
Giorgio Thomas, senior employed at PacSun, says that it used to be hard for him to balance school and work but "not anymore because they are very lenient around his schedule and understand that he has school and baseball."
With baseball season starting, Thomas is finding it more difficult to set his social life as a priority.
Scholars who have jobs have to undergo a series of accommodations to their lifestyles so that they can keep healthy relationships with their friends and family, while learning the values that come with having a job.
About the Contributor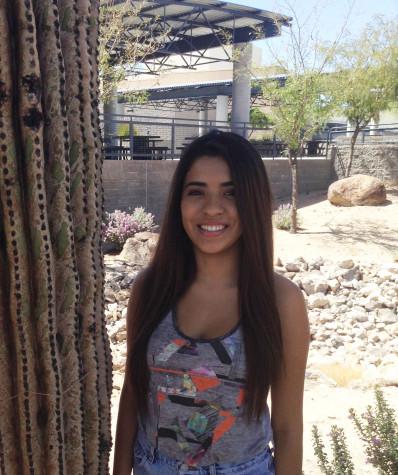 Denisse Moreno, Staff Writer
Denisse is a junior at OHS. This is her first year in the OC Journalism Department.