Kicks4Kiddos designs artful shoes for charity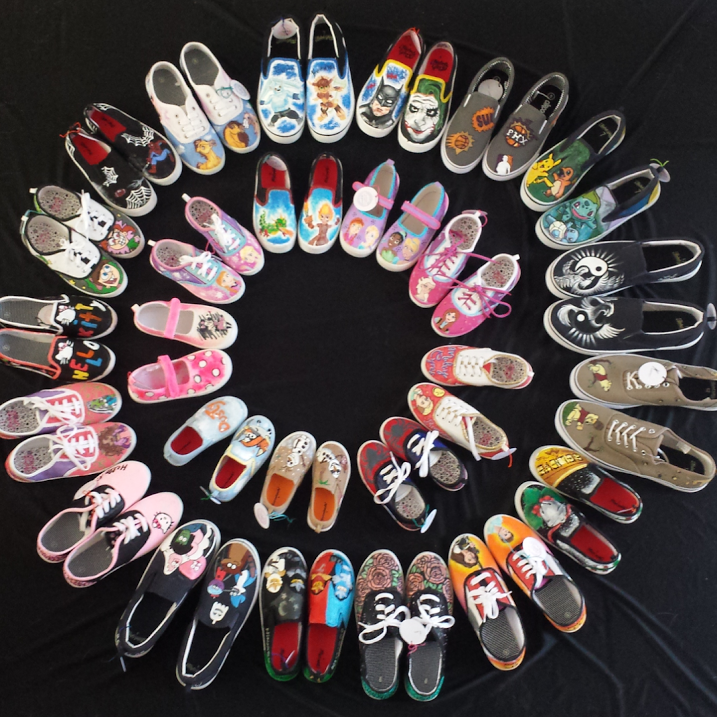 Generosity takes its form in an idea first proposed last November. Bailey Sullivan, senior, wanted to have a bunch of artists design shoes and offer them as gifts to the terminally ill.
"The looks on their faces and how much they love the shoes is something that just means the world to the artist and everything we're doing," Sullivan said. "It makes it worthwhile to us."
Sullivan established her own nonprofit organization to fulfill her goal. When she started off, she was faced with problems like recruiting artists, filling out the paperwork, and getting financial support.
"I was actually really surprised because it's kind of a lot to take on… on top of that she wanted to run a nonprofit which a lot of us don't have the money to do," Brooke Stafford, junior, said.
The Phoenix Children's Hospital had initially turned down Kicks4Kiddos (K4K), but instead redirected the organization to another charitable group that could support them.
"I have a lot of hope that we would be working with Kicks4Kiddos in the future," Kara Hughes, Singleton Mom's volunteer, said.
Kicks4Kiddos has been creating up to fifty unique shoes for the moms that are associated with Singleton's Mom.
"I love them. They're awesome and the kids love watching them start [working on] the shoes," Mirynda McCall said.
McCall is one of the single parents with cancer who signed up to have K4K design unique shoes for her children.
On Feb. 21, 2015, McCall and the other families picked up their shoes from the Singleton Mom's office.
"What I like about Kicks4Kiddos and making shoes for the kids is the intrinsic value," Sullivan said.
About the Contributor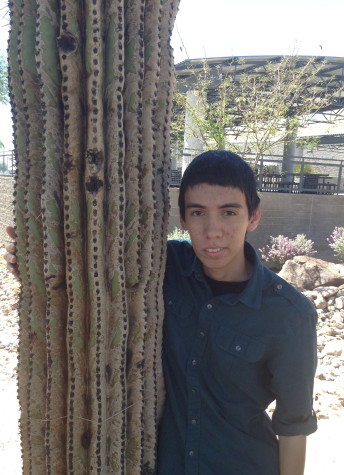 Esreal Delgado, Business Manager
Esreal Delgado is a senior. This is his second year in the OC Journalism Department. His ambition for the Talon are to introduce the untold, off-campus...