Seniors taking a half day vs. full day
Senior year has a reputation for being the year of the half day. After your three years of hard work, you finally get an easy year with half the classes.
Jim Johnson, special services teacher, said that more than half of his senior students have half days.
"Most of them [have a half day] because they have a job," Johnson said.
Nathanael Zinici, senior, works at Thunderbird home care where he answers phones and helps the residents. He said that a half day actually gives you more time for school instead of less.
"A half day lets you not stress about seven classes so you have more time to focus on the four you have," Zinici said.
However, some seniors are required to take a half day because of other classes they are taking outside of OHS.
Kiana Morton, senior, gets out after 3rd hour to go to Deer Valley high school for her introduction to nursing class, after having a long lunch break in between.
"I wanted a half day because I don't really like school and want to go home as soon as possible," Morton said.
Morton said that the biggest advantage of having a half day is being able to eat lunch outside of school.
Tanner Marcos, senior, also had to take a half day to go to West-Mec for an EMT training class.
"A half day lets you get a lot accomplished. You have more time for school work and are less tired and drowsy," Marcos said.
There are also some disadvantages to a half day as well.
"My GPA could have been higher if I took a full day and it looks better when trying to get a scholarship," Morton said.
However, Morton said that despite her half day she still has a decent GPA and got accepted to GCU.
"I just wanted to relax and have a stress free senior year," Morton said.
According to Johnson, seniors who chose to have a full day usually have to make up credit,
Sienna Ramos, senior, has a full day in order to make up credits for the second semester of her sophomore year when she couldn't attend due to an injury.
"I made up most of my classes last summer but I still have two sophomore classes I'm making up this year," Ramos said.
She said that if she could she would have chosen a half day because she would rather not be at school for as long and all her friends get out before her.
"There's nothing beneficial about it. It sucks having classes with sophomores," Ramos said.
She recommends to upcoming seniors, that if you have all your credits, take a half day.
"Just have a fun, easy, and stress free last year," Morton said.
Although most seniors say they want a half day, Johnson disagrees and believes it'd be more beneficial to take a full day.
"As a parent and a teacher I would recommend taking a full day so you can expand your mind while you're young instead of wasting your time with a half day," Johnson said.
Even for seniors who have a half day because they have a job, Johnson still says that they should take a full day.
"You have your whole life to work, right now just enjoy every part about being 17 and 18," Johnson said.
Johnson believes a half day doesn't engage you with your academics and it's better to take a full day.
"Get as much education as you can and if that means taking a full day then take a full day," Johnson said. "As you get older you have less time to educated yourself."
About the Writer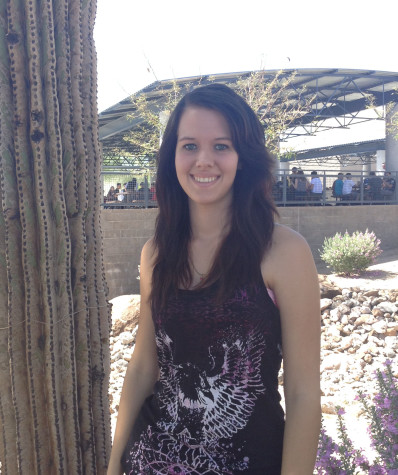 Sarah Melson, Design Cheif
Sarah is a senior at OHS. This is her fourth year in the OC Journalism Department. She hopes to become a better writer this year. She wants to someday...