Auto club revs up passion for cars
Auto club has had a presence on the OHS campus for some time now. Even so, many people may not fully understand its purpose.
Judging by the name, "Auto Club," one can infer that it does, indeed, focus on the subject of automobiles.
Its members regularly gather each Monday, either before or after school; both times are available for meeting to whomever can attend.
During such meetings, there are general club discussions about cars.
Auto Club does more than simply sit around and talk, though.
According to senior Travis Rawleigh, the club hosts car shows, attends other car shows and auctions such as the ones held by the Barrett-Jackson Auction Company in Scottsdale, Arizona, and even engages in side activities and entertainment like going to hockey games.
They are also in the process of planning a trip to a Barrett-Jackson event, planning another, larger OHS Auto Club car show, and organizing a fundraiser to support an adopted family during the holiday season.
The sponsor for Auto Club is mathematics teacher Denis Ohlwiler. Additional supporters of the club are a DJ who performs and entertains at its car shows as well as, potentially, an Italian Ice vendor.
Though people like senior Enrique Varela have entered the club through OHS' Club Rush event, it is possible to speak with Ohlwiler about joining.
"We always need support for the club and we all work hard to get our events together," Varela said. "We would appreciate it if more people from the school showed up."
About the Writer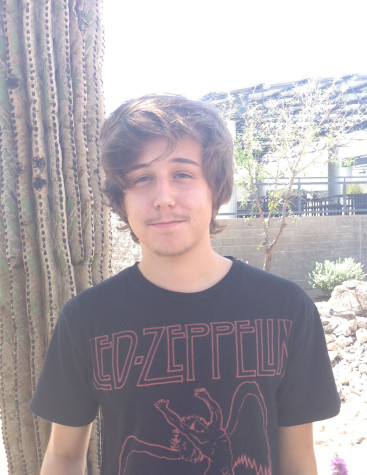 Austin Lane, Staff Writer
Austin is a senior at OHS. This is his second year in the OC Journalism Department.