OHS Choir delivers during fall concert
For years, the sweet singing of OHS students has filled the halls, and the 2014-2015 school year is proving to be no different.
Wednesday October 1, the OHS choir held their annual Fall Choral Concert in the auditorium.
All three choirs, beginning, concert and honor, took their turn at entertaining the audience with several different songs.
Beginning choir took to the stage and their set included an Irish folk song titled "The Rising of the Moon." Adriana Boderash, junior accompanied them on fiddle.
"It was an Irish reel, and those are my favorite type of songs that I've always performed," Boderash said. "I think my fiddle playing made it seem more real and gave it a really Irish feel."
Concert choir on the other hand took on an American folk song called "Oh Dear, What Can The Matter Be?"
However, Cindy Durazo, OHS Choir Director, believes their favorite song was a lullaby called Rock Me To Sleep. Sophomore Brooklyn Savoy was featured as a soloist.
Honor choir is currently preparing for a jazz festival, and a few songs they performed were also in preparation for that said Durazo.
These songs included two Gershwin songs called "Nice Work If You Can Get It" and "Someone To Watch Over Me."
Durazo also said that honor choir had the chance to do a little bit of show choir when they sang "Lullaby of Broadway." These songs are only a taste of the many that each choir performed.
Jacob Morris, sophomore and member of honor choir, enjoyed how the concert went.
"I think the concert went pretty good over all. We worked very hard on all of it," Morris said.
Durazo said. "I think it went really awesome. The kids did a great job and it was well received from the audience."
The Winter Choral Concert will be December 3 and will feature holiday music. Durazo believes that students not in choir would still enjoy seeing the concert.
"We have a lot of talented students on this campus and our choir concerts have something for everyone. It has those who are strong musicians who enjoy all kinds of music, but we also have music for someone who just wants to be entertained for an hour," she said.
About the Writer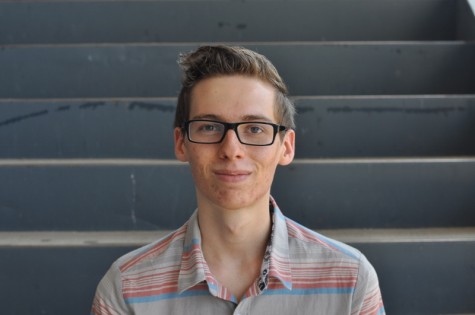 Ryan Temple, Editorial Chief
I am a senior at OHS this year and this is my third year in the OC Journalism Department. I'm now the Editorial Chief, and look forward to expanding...