Taylor Swift establishes her independence with 'Fearless'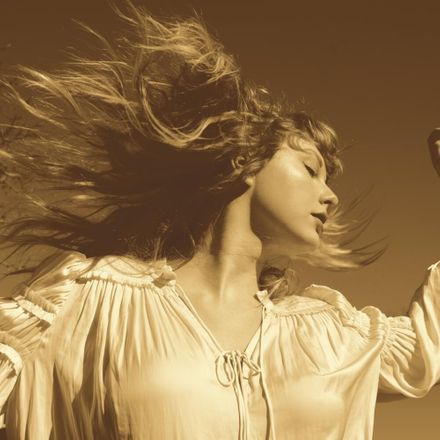 Taylor Swift finally got to share with the world what she would consider her true self when it comes to her older music After what could be considered a public feud against her old label, Big Machine, where her identity and freedom as an artist were being stripped away from her, Swift was able to break away and now wants to share her version of the songs. 
The 26 song record dropped in early April, "Fearless (Taylor's Version)", includes 20 re-recorded songs originally from "Fearless" and six new songs that Taylor deems are "From the vault". 
Her classic, popular tracks such as "You Belong With Me", "Love Story", and "White Horse" are now redone and consist of Taylor's more mature voice, being deemed Taylor's Version. 
With the re-recording of "Love Story" being released a few weeks prior, it allowed the public to know just how much would change when it came to the new versions of the songs. At a glance, it doesn't seem like much, but with a close listen there are noticeable differences. Swift changes certain words throughout several of the new versions, like in "Superstar", a lyric in the first chorus now says "keep" instead of "take." This is significant in showing her ownership of the music that she didn't have previously. Though, these small lyric changes are throughout a majority of the new recordings. The songs also come with a new sense of maturity to Swift's voice, which would obviously happen when there is around a 12-year difference between the timing of recording. 
The songs from the vault include two features, "You All Over Me" with Maren Morris and "That's When" with Keith Urban. In "You All Over Me", there is a lyrical parallel to the song "Fearless", with both songs having lyrics connecting rain on pavement or street. Such lyrical parallels happen throughout many of the songs, even with connections to her newer albums like "1989". 
Like the rest of "Fearless", as expected, the songs from the vault continue the country sound that is familiar to her fans within the beginning stages of her career in the music industry.  
"Mr. Perfectly Fine", released just days ahead of the full album, left her fans guessing once again who the song could be about. The media concluded the song could be about her ex, Joe Jonas, who she dated for a few months, but broke up with in October 2008. Meaning she broke up with Jonas only a month before the original "Fearless" was released, which could make sense to how this song could be about him. 
The song that concludes the album, "Bye Bye Baby" is another song that stirred up talk amongst Swift's fans. Not only does it include yet another lyrical parallel, which in this case is with "The Way I Loved You", but has a similarity to an unreleased song of Swift's. That song is titled, "One Thing", which appeared that it was intended for an early version of "Fearless". 
To the naked eye, this album may seem to not have many layers, especially as most of the music has already existed in the industry for more than a decade. Though, as this is Swift's first step towards reclaiming her old music and making it her own, there is plenty of meaning behind the album. Along with that, the addition of "From the Vault" tracks add something new to give even more incentive to want to listen. All on top of the easter eggs Swift left behind in some of the songs, whether that be small lyric changes or even lyrical connections to other songs. "Fearless" may be something someone has heard before, but "Fearless (Taylor's Version)" made it her own in the best way possible.