Film industries are continuing to adapt to a new normal
In a world of trying times, communities have come together to make the weight on everyone's shoulders a little lighter. As people are adjusting to a new normal, there are ways of life that are being significantly missed. 
Several members of the film industry have begun to release their movies to stream on platforms, like Amazon Prime, iTunes and Google Play, to help relieve some of the stress that comes with being stuck at home. However the negative effects of these releases might leave a lasting imprint on the industry and the companies that contribute to it.
COVID-19 has seemingly taken over every media platform, and the general public has been looking for a refreshing topic to occupy their minds. Companies like Disney and Universal Studios claimed that this was the motive behind releasing movies like "Onward" and then adding "Frozen 2" on Disney+ much earlier than anticipated. 
The virus has contributed to a great deal of business closures that have led America's economy to plummet. This has been a great concern in the back of everyone's mind as the government's social distancing order does not seem to be ending anytime soon. 
When the movie theatres were impacted by these closures and companies made the switch, it was without a doubt an attempt to maintain profit as the country was proceeding into a possible economic crisis. The box office soon followed suit when "Onward", "I Still Believe" and "The Hunt" all accumulated disappointing numbers that led the box office to its weakest state in 20 years.
Other films like Marvel Studios' "Black Widow" and Disney's "Mulan" were delayed, hopefully to better times where these much anticipated releases can be enjoyed in a theatre. Until then, it is unclear as to how these home releases will pan out long term. Without the use of advertising or marketing, it is very unlikely that a majority of people know about this opportunity. Although, for families, the cost to purchase each movie can be cheaper than it was to see in theatres which might prove to be a problem if the box office continues to suffer. 
The world has never seen anything like this virus and its consequences are, no doubt, on their way to being catastrophic. The important thing to remember is that if everyone stays home and does their part, it will be over sooner. As to when that will be is still very much unknown, and it is unclear how the industry will find its way back to normal.
About the Writer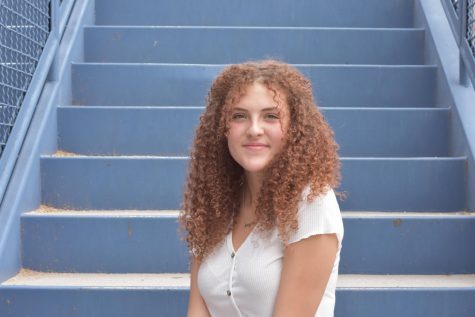 Peighton Gellings, Arts and Entertainment Editor
Hey I'm Peighton and I'm this year's A&E editor. I'm a junior and this is my second year on the Talon. I love listening to music and watching...