The Grammy's showcased the power of community on a day intermixed with tragedy
Jan 26 is a day that will live on in infamy. At 10 a.m., Kobe Bryant's helicopter caught fire and crashed near Calabasas, California. Everyone on board was killed, including Bryant and his 13-year-old daughter, Gianna. On such a day shrouded in sadness and grief, it just so happened to also be the day the biggest people in music would gather in the Los Angeles Staples Center to celebrate the very thing that brings communities together: music. 
The 62nd Grammy Awards was both the best and worst show to date, with performances from the Jonas Brothers, Ariana Grande and Lizzo. The Staples Center was Bryant's house, so to speak, and the stars made sure to dedicate everything to him and his daughter through emotional tributes and speeches. 
Alicia Keys hosted the show again this year, and as always, she was stunning and tremendous in every way. Her words were moving and inspirational, explaining how on such a day, music and love are needed to bring people together. She, along with Boyz II Men, sang an acoustic tribute to Bryant and his daughter that had the audience, both in the crowd and at home, in tears. It was a very emotional goodbye to one of the greatest basketball players the world has ever known that left so many hearts broken. 
Among them, Lizzo had the responsibility of opening the award show this year, and did so by dedicating her performance to Bryant. Needless to say, she was amazing. From her dress to her vocal range, she demonstrated that she worked hard and deserved to be on that stage. She walked into the Grammys with nine nominations and left with two, even beating out Beyonce for best solo pop performance. Even though this was quite the feat, she was cheated out of many awards that were instead taken by, none other than, Billie Eilish. 
This was probably the biggest disappointment of the night. Eilish, though she is very talented, did not deserve to win most of the awards that she ended up taking home. She was nominated along with Lizzo, Lana del Ray, and Ariana Grande for Record of the Year and Album of the Year, but for some reason she ended up winning, and whoever chooses the heavily autotuned "Bad Guy" over "7 Rings" or "Truth Hurts" needs to do some reevaluating. 
The awards were just downright disappointing, but the performances were what made the Grammys stand out. Blake Shelton and Gwen Stefani performed their new duet, "Nobody but You", after Lizzo, which was good but not very memorable. The Jonas Brothers quickly stole the show with their new single "What a Man Gotta Do" with a fun performance that brought life to the stage. 
The best performances of the night belonged to Camila Cabello and Demi Lovato, who both sang very emotional ballads. Cabello serenaded her dad with a song written to him about Shawn Mendes who seemed to mysteriously disappear after the red carpet. Lovato tearfully made her comeback with "Anyone", and it was one of the most powerful performances of the Grammys. She wrote the song days before the overdose that almost killed her last year and the emotion captivated in her performance was heartwrenching. Lovato received a well-deserved standing ovation from nearly everyone for her raw vocals and aching lyrics full of sorrow and loneliness.
While some of the performers wanted their time on the Grammy stage to be full of meaning and emotion, others pushed the limit of their creativity and imagination. Tyler the Creator's performance was just weird; there is simply no other word to describe what he exactly did up on that stage. Lil Nas X was thought to have the biggest performance, singing his hit "Old Town Road" with Billy Ray Cyrus, BTS, Diplo and Mason Ramsey. It was a fairly decent performance, but there was just way too much going on. It seemed as though they wrote down 100 ideas during a brainstorm session, and they added all 100 of them plus 100 more.
The Grammys is an award show, but there was not a whole lot of awards given out during the televised show. They had too big of a line up, so they gave out maybe 7 awards during the 3 hour and 40 minute production, which was underwhelming. The awards were also laced with quite a bit of scandal this week with previous board member was fired. After her termination, she went to the press explaining how the selection process is extremely biased because celebrities always try to bribe board members, so who is to say that Billie Eilish actually won all of those Grammys
About the Writer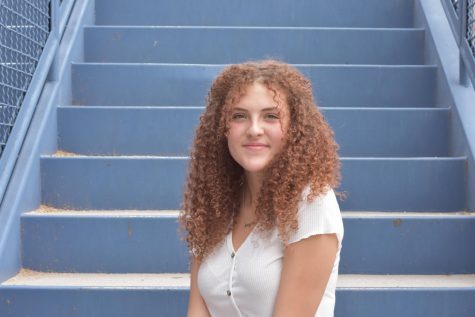 Peighton Gellings, Arts and Entertainment Editor
Hey I'm Peighton and I'm this year's A&E editor. I'm a junior and this is my second year on the Talon. I love listening to music and watching...