Taylor Swift's "Miss Americana" highlights the troubles of fame in a modern world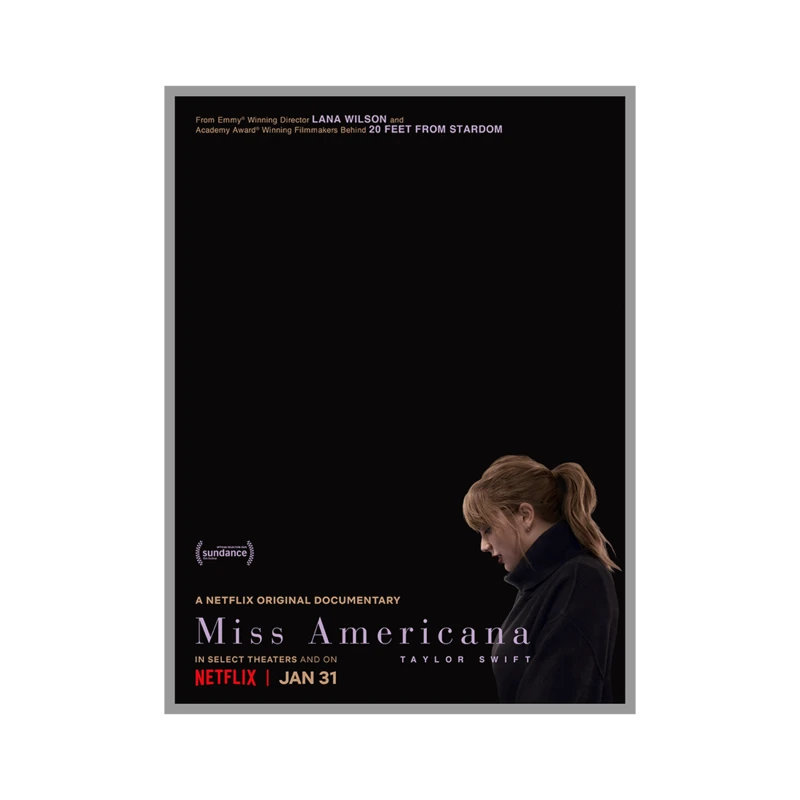 Taylor Swift has never flown under the radar, but in 2016 she seemingly disappeared off the face of the Earth. After Kim Kardashian and Kanye West released their private phone call, the world reveled in destroying Swift, even going so far as creating a "Taylor Swift is over party" that was trending worldwide.
Every celebrity in the public eye needs to have a thick skin to survive the many criticisms that come with being famous, but when people came after Swift's character and integrity, it nearly broke her. As Taylor Swift grew up in the spotlight when her career kickstarted at the age of 16, she has struggled with public scrutiny and has even battled eating disorders that have held her back.
Then everything changed in November 2017 when Taylor Swift dropped "Reputation", shattering the world's previous perception of Swift. She took the snake persona that people associated with her after the scandal and embraced it, turning the symbol into her best era yet. She truly stuck it to her haters as the "Reputation" tour became one of the highest grossing tours, and the album was the best selling album of the year.
Then after the release of "Lover", Swift announced that she has been working on a documentary with Netflix about the trials and tribulations that have come her way in the past years. "Taylor Swift: Miss Americana" premiered at Sundance on Jan 23 and was released on Netflix Jan 31. The documentary was rumored to give the world a look into Swift's life and career, showing the more vulnerable part of herself that is not seen in the confident popstar on stage, and fans could not have been more right.
The documentary was everything that it was expected to be and more, centering around Swift's health, public image and her journey into politics. It was the perfect capsule to tell her story and spread her important political messages that displayed a more mature side of Swift that solidified herself as a role model for children everywhere.
After the Dixie Chicks derailed their career by diving into the messy world of politics, getting involved has been considered social suicide. Swift had been forbidden to speak out, but when the now Tennessee senator Marsha Blackburn disguised her outdated and discriminatory values as those of Tennessee Christians, Swift could not stand for it. As a Tennessee Christian herself, Swift did not want people to get the wrong idea about her home state or allow it to be governed by Blackburn.  
The documentary is also centered around the eating disorders that have plagued her in the past. Swift has always been an advocate for helping others, and she has broken her silence on the topic to spread awareness of body shaming and the impact it can have on someone. In an interview she detailed that she was working out constantly but not eating enough, a situation that was very unhealthy and even dangerous. When she disappeared in 2016, she took the opportunity to get healthy and she did just that, showing young girls that they shouldn't listen to body shamers, and they certainly shouldn't turn to unhealthy measures. 
Swift's health is not the only thing she has struggled with; her mom was diagnosed with breast cancer in 2015 and has been battling it ever since. Whenever Swift releases an album she normally goes on a year long tour around the world, but that was not the case for "Lover". This left fans puzzled until she announced that her mom's doctors had found a brain tumor, and Swift needed to be there for her mom while she underwent treatment. This moment was one of the most emotional parts of the film as it showcased just how close Swift and her mom are. 
Taylor Swift has made a name for herself in every way possible. Her name has been dragged through the mud and her reputation has been destroyed, but Swift came out of the other side utterly triumphant, especially since Kanye West's new album flopped. The documentary, however is expected to do the exact opposite. "Taylor Swift: Miss Americana" was a much awaited debut, and Swift had the world at the edge of their seats waiting for it to drop.
About the Writer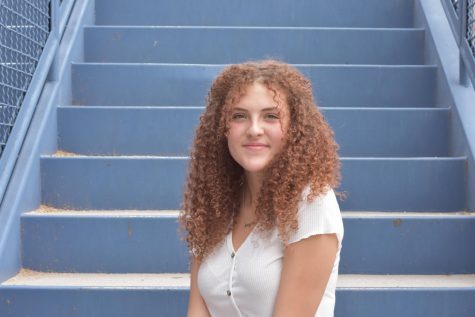 Peighton Gellings, Arts and Entertainment Editor
Hey I'm Peighton and I'm this year's A&E editor. I'm a junior and this is my second year on the Talon. I love listening to music and watching...