K-pop's top boy group BTS sparks excitement with new world tour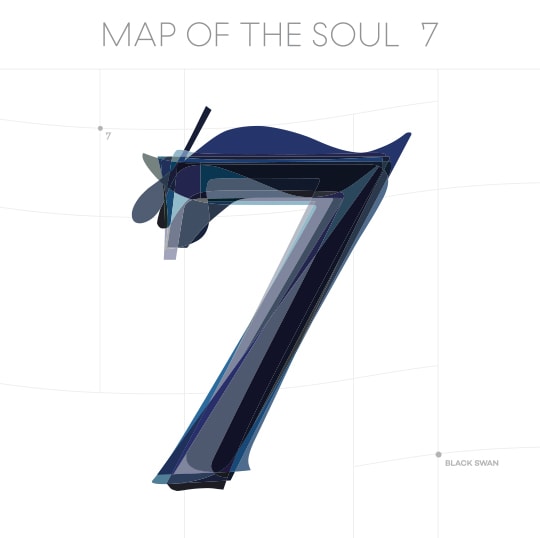 As the first month of the new year comes to a close, the music industry has already made much progress when it comes to new releases. Playlists are constantly filling up with fresh, new music by aspiring artists who plan to accomplish their goals in 2020. Plus, with new albums and the Grammys, fans are constantly receiving more and more content from their favorite artists. One particular artist, K-pop boy group BTS, shocked their worldwide fan base with their new announcement.
After their last album, "Map of the Soul: Persona", which started off their new album series, fans have been patiently waiting for what BTS would do next. This K-pop group is fairly unique from the others, but not just because of their worldwide popularity. They connect their music and art in a way that truly showcases what they are feeling at different moments in their lives, and they never hesitate to share that with their fans.
On Jan 7, BTS announced their plans of releasing their new album, "Map of the Soul: 7", and Twitter blew up. No other information was given out by the group until the following days after, when they posted a set of dates with locations and titles. This gave some clues as to what they are up to for the new year, but it still left lingering questions.
However, that did not stop fans from screaming with joy when BTS posted a new music video on Jan 9. Similar to their past comebacks, they introduced a comeback trailer, which is normally the first song on their albums. "Interlude: Shadow", sung by SUGA (Min Yoongi), brought a mysterious yet saddening tone to the start of this upcoming album. The rapper talks of how the desires of fame brings a shadow of fear, allowing fans to relate to the artists' difficulties as human beings. 
Soon afterwards, on Jan 17, their new single "Black Swan" surprised longtime listeners of BTS. Normally, their new song comes out the same day as the album release, but it seems they are bringing something completely new, especially with an art film. "Black Swan" represents the conflict between certainty and confusion, and how it relates to what people want to pursue in life. Plus, the dance performance by MN Dance Company is a unique feature that foreshadows the group's actual choreography for the song in the future.
As January closes, BTS announced their world tour on Jan 21 that begins in April. They plan to go to well known arenas, such as the Rose Bowl in California and even the MetLife Stadium in New Jersey. Fans have gotten busy with presale ticket opportunities and album orders, as well, so it is clear that this group has not lost their popularity.
BTS goes beyond expectations when it comes to their music and performances, and there is much anticipation to see what comes next. With every album comes interesting surprises, and the announcement of their 2020 tour is just the beginning, since BTS always has something new in store for their patient fans. Although there are changes to their normal format, this comeback has the potential to top the charts once again, leaving the world in wonder.