Selena Gomez's "Rare" introduces her new sound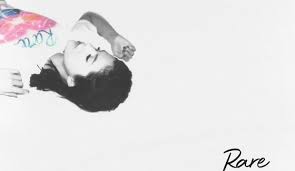 As one of Disney's most infamous child celebrities, Selena Gomez, rose to fame as a teenager and has stayed in the public eye ever since. Her career has interchanged between acting and singing, so it is not surprising that Gomez has come so far, and with her new album "Rare", she shows everyone that it was not a fluke.
"Rare" dropped on Jan 10 and needless to say, it exceeded fans' expectations. Gomez presented a new cohesive and unique sound that is a big step up from her previous album "Revival" that came out in 2015.
The record opens on the song in which the album is named after. "Rare" is a classic pop song that is a great introduction to the vibes surrounding the rest of the tracks. She shows her fans, both old and new, that unlike previous albums, there is a great deal of substance within each of them. Gomez created every song to be personal, but still very relatable to the listener which is a great feat for any artist.
Her singles on this record continue to show how this album has diversified her content. The singles Gomez has released previously that have made it big like "Same Old Love" and "Good for You" have been hits, but the singles on "Rare" are on a higher level. 
"Ring" is one of the more different sounds on the record. It almost resembles a jazz tone mixed with the modern sounds of 2020. The single is no doubt one of the top songs of the album and is worthy of a place on any playlist. 
Her most controversial song, "Lose You to Love Me", dropped as a single before the album was released, and Gomez received both praise and backlash for the hit. There has been drama between Selena Gomez and Justin Bieber since the beginning of time an after "Lose You to Love Me", the tension only increased. 
The song is undeniably about Bieber and his fans claimed that she should not have released it, considering he got married before the single dropped. Bieber "retaliated" by scheduling his comeback album to release a month after "Rare" as an attempt to steal the spotlight away from Gomez, even though his new single "Yummy" is not making the album look too promising. Despite his efforts, however, her track is on Billboard's Top 100 and is there to stay.
The four years separating her two albums were arguably the hardest of Gomez's life with her health and personal relationships on public display. The album shows how much she's evolved from the adversaries she's had to face with "Vulnerable" accompanying "Lose You to Love Me" as the song that really showcases it. Despite its significance, however, it was a song that leaned more towards okay than anything special. 
One of the last tracks on the album, "Cut You Off", is Gomez's first explicit song featured on an album. Although it is slightly repetitive, it is still a good song. "Cut You Off" is a classic bop that coincides with "Ring" and the overall vibe of the record perfectly.
The smaller songs of the album like "Let Me Get Me" and "Kinda Crazy" were a little unusual. Their sound was unique, but the lyrics and voice effects accompanied with Gomez's were odd. Other than that, these songs were not all that memorable. 
Gomez had two artists featured on the record, Kid Cudi on "Sweeter Place" and 6LACK on "Crowded Room", and both songs are fantastic, especially the former. Gomez and Kid Cudi's voices and verses mix really well, and the song itself is fresh while still maintaining the record's unique tones.
The road to "Rare" was not an easy one to travel by, but Gomez pushed through and managed to create her best work yet. The question of if a tour is coming is still up in the air, but fans are dying to know and are hoping for a yes. "Rare" displays how much she has changed in these past four years and it is going to be interesting to see what she does next, which hopefully is not in another four years.
About the Writer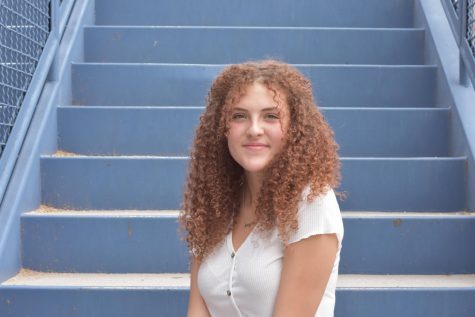 Peighton Gellings, Arts and Entertainment Editor
Hey I'm Peighton and I'm this year's A&E editor. I'm a junior and this is my second year on the Talon. I love listening to music and watching...