Taylor Swift's 'Lover' introduces a new take on modern music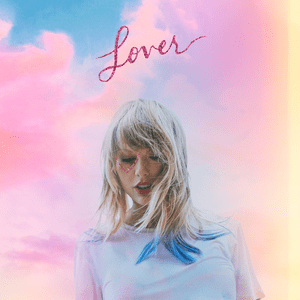 From writing love songs in her bedroom to being a 10 time Grammy Award winning artist, Taylor Swift has defied odds and broken boundaries, ever since the release of her first album, 13 years ago. Every year she has managed to grow her career to the next level and stay relevant through changing genres and sounds, staying very near and dear to her fans' hearts.
Through her journey, Swift has made her fair share of iconic songs, and with the release of "Lover" on Aug 23, she has added more to her collection of greatest hits. 
"Lover" is already considered an award winning album with "You Need to Calm Down" winning  Video of the Year and Best Video for Good at the VMA's on Aug 26. She also took the the VMA for Best Visual Effects with the Brendon Urie collaboration, "ME!". Swift even tied with Ariana Grande for most nominations, with each having received 10.
Overall, "Lover" is an album that has the potential to rival some of her most iconic works. It has already broken the sales record that was set when "Reputation" was released in 2017, with three million copies sold in just its first week. With this being the first album that Swift personally owns, she has fans already wondering what else she has hidden up her sleeve, for this era and even those prior to it. 
Recently, a sale took place that left all of Swift's master records in the possession of manager, Scooter Braun. This was Swift's "worst case scenario" and she has released a statement saying that she will be rerecording all of her albums so that she will legally own them, as she does "Lover". 
Every album that Taylor Swift has written, produced and released has marked a different era in her life. Each album has publicly shared her growth as an artist and person, from when she started out as a young dreamer from Pennsylvania to an adult who has been living the dream and dealing with the repercussions of it. 
"Lover" is almost the direct opposite of Swift's previous album "Reputation". This album has incorporated more poppy tunes that show her indifference towards the drama that motivated the dark, revenge inspired era that was "Reputation". 
Throughout her career, Taylor has grown up with her fans and that shines through the undertones of this album."Lover" almost parallels Swift's third album, "Speak Now", but with a more mature and modern sound that relates more to the knowledge of a 30 year old, rather than a love sick teenagers. 
"Lover" brings out a whole new level of Swift's singer/songwriter abilities as she intertwines heartfelt love songs, classic pop, and even political stands into a cohesive and wonderful album that does not fail to empower the listener..
The album opens with four powerful singles, "I Forgot You Existed," "Cruel Summer", "Lover", and "The Man." They, along with the single "You Need To Calm Down", summarize the album but leave a lot of room to dive deep into the various emotions and stories Swift involves in her writing.
"Cruel Summer" is everything a pop song should be and is undeniably the best single. Throughout the album, Swift makes a plethora of biblical references starting with this song, which leans more into the mature writing that stands out on this record. 
This year, Taylor Swift has broken her political silence and has plunged right into the deep end. She took to social media and has heavily supported the Equality Act, starting a petition for it to be recognized by the White House, which received half a million signatures. 
The desire for equality is transferred into her writing, as well. "You Need to Calm Down" is a call to haters everywhere that they really just need to calm down. It is a very powerful song that stands up for the LGBTQ+ community, and has just as powerful music video to go with it. 
The fourth single reflects Swift's personal experiences with sexism within the industry. In the past, critiques have called Swift a "red flag" simply because she has written about some of her previous boyfriends. "The Man" calls out the patriarchal society and how differently society treats her, specifically the ridicule she has received throughout the years from songs about her exes, which is something that all artists do, but only women tend to get hate. 
"Lover" is the sweet, sappy love song of this album, and is simply a masterpiece. If there is one thing Taylor Swift can do, it's write a fantastic and unique love song. She gives personal, intimate details of her relationship as she sings, "You save all your dirtiest jokes for me, and at every table. I save you a seat," which are the small things that make this song great. 
Swift has been in a very private relationship with actor Joe Alwyn for three years, but she opened up to her fans a little bit more in this album. It's safe to say that this record was partly written for and mostly about Alwyn, especially in two of the best pop songs on the album, "Paper Rings" and "London Boy." It's in the former that she sings probably one of the most relatable lyrics of the album, "God I love the English." These two songs are simply amazing and belong on everyone's favorite playlist. 
The album slows down a bit with "Miss Americana & The Heartbreak Prince" and "Cornelia Street." The first is almost an outlier. The song and style of writing sounds like a leftover from "Reputation" that was squeezed into this album at the last minute. That being said, it is still a good song that deserves to be on an album, but it didn't seem to fit "Lover's" vibe. "Cornelia Street," however is another song about dear old Joe that is slow and sweet; it brings out a softer side of the album which is a much needed break from the fast-paced pop. 
Also on the slower side, "Soon You'll Get Better," gives the album a very emotional twist that a lot of people can relate to, as it is a song about her mom's experience with cancer. Swift tells the story from the point of view of a daughter who is faced with the possibility that one day soon, her mom might not be there. She brings back the sentimental underlying banjo melodies that were present on her earlier country albums, which pays homage to her mom and her roots. "Soon You'll Get Better" is very raw and real and shows Swift's detailed storytelling abilities that make this song a real tearjerker. 
Taylor Swift is one of the biggest icons of this generation and with every album she releases, she grows along with her talent and fan base. Every album she has produced has broken records and "Lover" has not let her down in this regard. Fans have been speculating that this is the album that will break the "Grammy curse," after her previous two have fallen short of the mark. With every song landing on Billboard's Top 100, Swift has everyone wondering if this will be her best era yet.
About the Contributor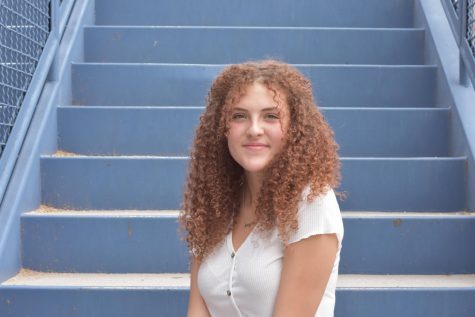 Peighton Gellings, Arts and Entertainment Editor
Hey I'm Peighton and I'm this year's A&E editor. I'm a junior and this is my second year on the Talon. I love listening to music and watching...