Winter guard tosses their way towards state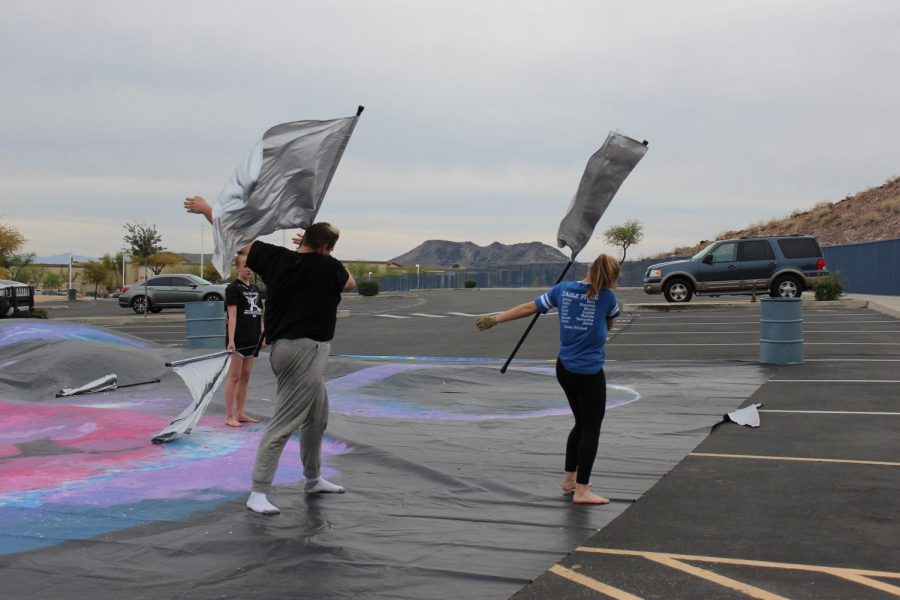 Even though this year's marching band season has ended, one vital and visual part of the art continues. Color guard has morphed into winter guard, and their new season is in full swing.
Composed of two teams, JV (Gold Team) and Varsity (Blue Team), the activity attracts previous color guard members as well as band students and anyone interested in dancing and performing tricks with flags, sabers, and rifles.
Jenny Dearborn, junior, is on the Varsity team and has been a part of color guard for three years, and has a positive outlook on the rest of the season.
"My goals are for everyone to feel an attachment to the show and never really forget how it made them feel," Dearborn said.
The themes for the two teams performances this season are quite opposite of each other, with the JV performance entitled "Hope, Trust, Love" and the Varsity show titled "You're Never Alone," which is focused around elements of depression and loneliness.
This season there are two additional coaches which has helped the teams overall. In the past seasons there has only been one coach, as well as a low budget.
This season has been successful so far, however, with the three coaches Kelsey Mitchell, Collin Bushnell, and Taylor Lander. Fundraising is also helping to solve the budget issue.
With only three competitions so far, the season is still young and there is still time to improve and learn new skills, and since many of the members are brand new to the team, there is constant improvement happening with every practice.
Chloe Scott, senior, is a marching band member who has been a part of winter guard for the last two years.
"It's a lot of fun, and if anyone had any thoughts of joining, they should just do it because it's so worth it," Scott said.
Similar to marching band, winter guard is full of friendships that will last a lifetime. The teams become close knit as their seasons go on and as friendships occur and grow the team only gets better and learns how to work together to perform something moving and unforgettable.
"It's really life changing, because you meet all of these new people and you're forced to spend time with them, practice with them and grow with them and you develop friendships and relationships," Dearborn said.
Winter guard will be competing at the state competition on April 7 and 8, with their current standings being second in state.
About the Contributor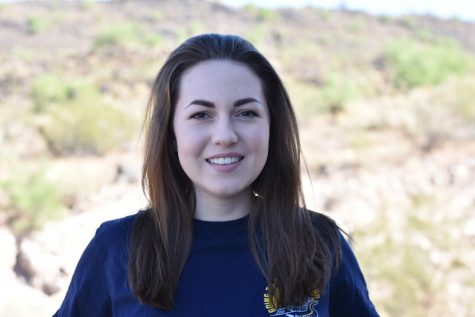 Emilie Reid, Arts and Entertainment Editor
Emilie Reid is the Arts and Entertainment Editor of The Talon this year. Emilie joined the publication last year in hopes of expanding her knowledge on...