Improv ignites laughter throughout campus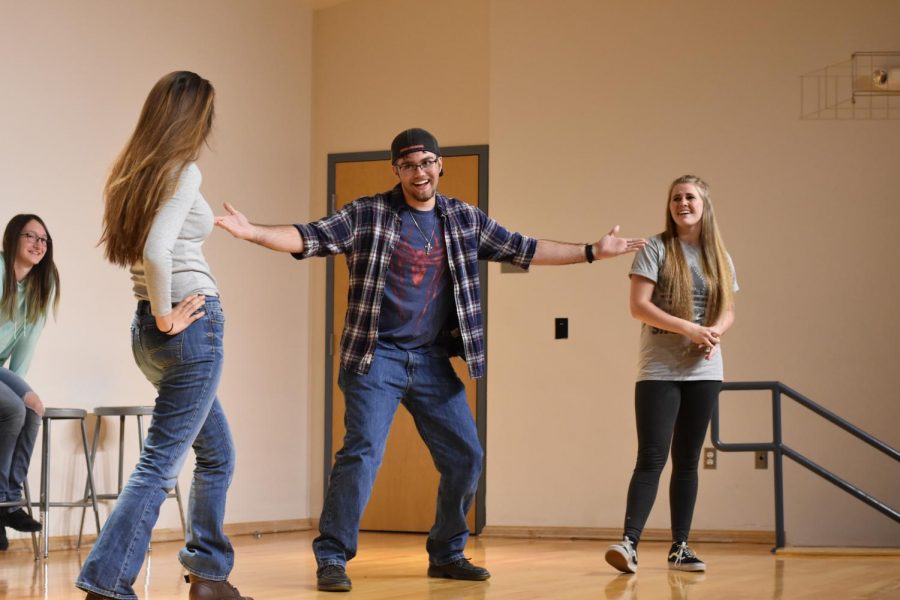 With the looming stresses of tests and lessons to be completed before spring break, the improv show proved to be a worthy stress-reliever, exchanging anxieties for unstoppable laughter.
On March 15, the Varsity and JV improv teams performed their latest skits, providing laughter and interesting on-the-spot performances for the students and families that attended.
"I think it went pretty well. Everyone had a laugh, I laughed, I laughed at other people, people laughed at me so all in all, it was really fun," said Matt Toole, junior.
Improv, compared to  its theater roots, stems from the ideas of improvising, hence the name, lines and acting out scenes in ways organized theatrics can not. There is no script and no director, just the team members and their active imaginations.
"[Improv] is a part of theatre but people don't really see it that way because there's nothing you actually have to memorize lines and do choreographed lines for so really it's for everyone who wants to [join]," said Lauren Coe, senior, on the semantics of joining the improv teams.
Many of the members have been doing improv since the start of their high school career, affecting them throughout the years.

"Improv is a really, really great place to get to know people and be more comfortable with yourself because the whole point of improv is being goofy and not really caring what other people think," Coe said, "It also helps with theater because it puts you in unpredictable situations so if you want to do acting, improv certainly helps with that."

Improv, with their hilarious performances and amazing abilities to work with quick ideas, is a great place to get inspired to be creative and expand your comfort zone.
"Ever since freshman year, I remember when they did play previews and the improv team came out to do a skit and I just remember them doing this bit, like this half-life game that they did on childbirth, and it just made me laugh and I wanted to do it ever since," Toole said.
About the Contributor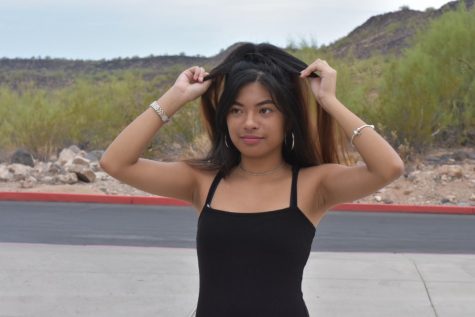 Audrey Serrano, Copy Chief
My name is Audrey Serrano and I am the Newspaper Copy Chief for the 2018-2019 school year! During a free-time, I love writing fiction and playing around...