Theatre sings their way into a new year
September 16, 2017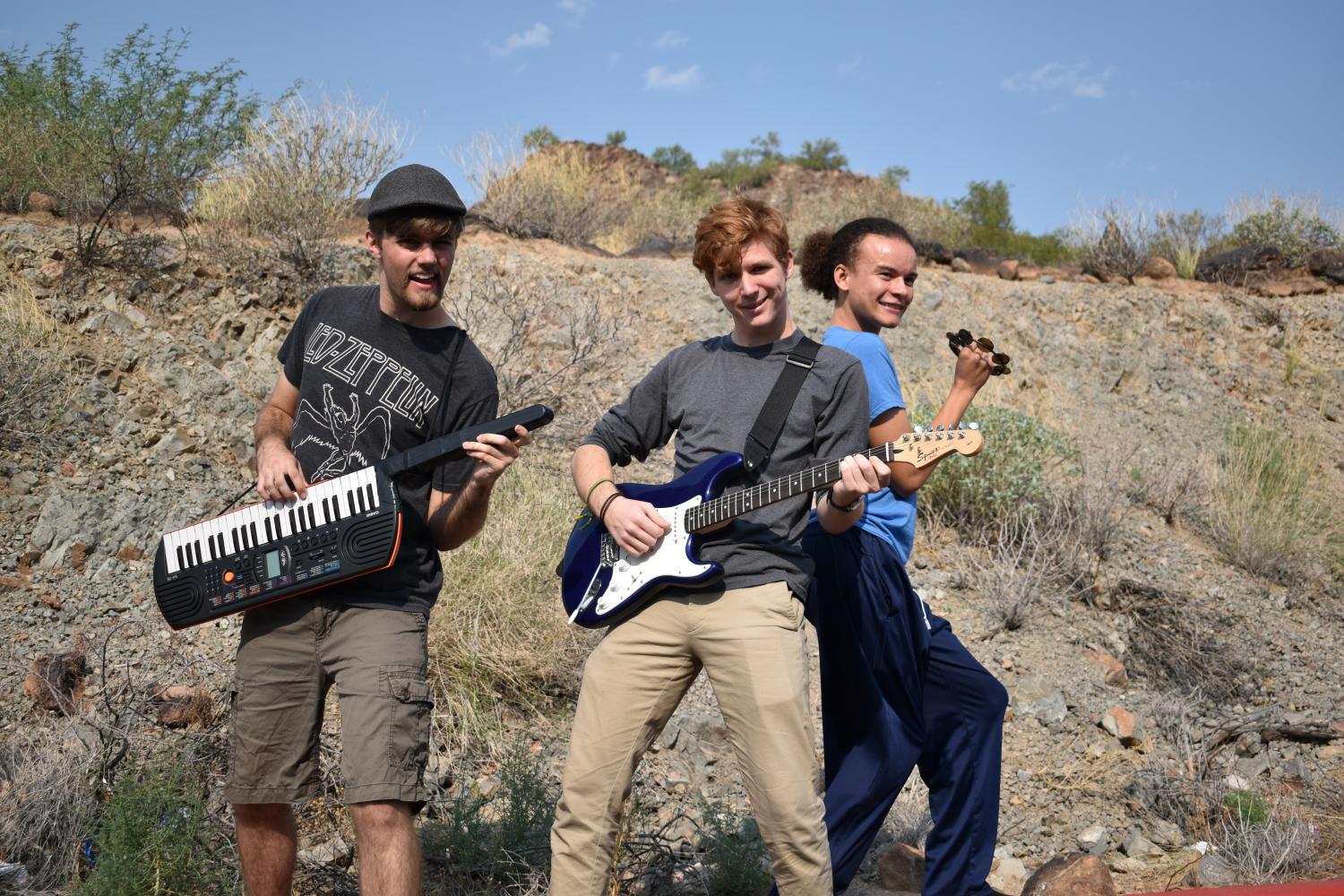 The OHS theatre department has kicked off the new year with the production of their show "The Wedding Singer" that will see its opening night in the first week of November.
The story  follows Robbie Hart, a band member who plays at weddings for money. The play is about his wedding, when he gets a letter from his fiance that tells him she ran away. After the news, Robbie experiences a downward spiral until he meets Julia who is engaged to another man. As the play goes on, the two get to know each other and sing along the way.
The cast includes Bryce Craig, senior, as Robbie and Addison Bowman, junior, as Julia. One Griffin, sophomore, plays George, the flamboyant keyboardist and member of Robbie's band.
"[The show] is a lot different than anything we've done before," Griffin said.  "It's the unique show that I've ever done."
The show specifically has a lot harder dancing than shows in the previous years. It was choreographed by Ryan Clark, and features intensive and physically demanding routines. The tech is bigger than a majority of shows in the past year.
"The singing is particularly hard,"Griffin said. "A lot of higher notes than we're used to. It's a big production!"
The cast rehearses every school day from 2:30-4:30. The week before the show, there is a 2:30-5 rehearsal and the Saturday before the show is an all day practice. It is clear that a lot of time and effort is put into the show.
The show will feature many amusing songs and have a 1980's theme. Attempting to produce a big first show for the year, the theatre department is going all out to give the students  a show to remember.