Carlos O'brien's adds no new flavors to community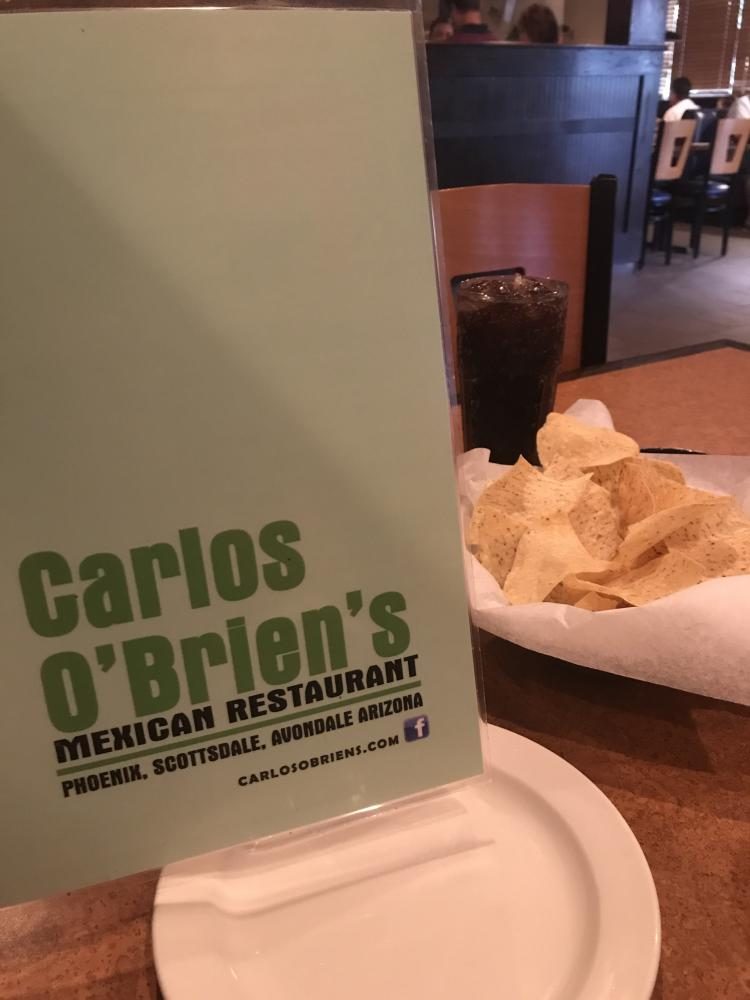 Emilie Reid, Arts and Entertainment Editor
September 11, 2017
A new restaurant has settled in among the shops and attractions that make up Happy Valley Towne Center, but it isn't exactly wowing its new inflow of customers.
Replacing T.G.I Fridays, Carlos O'brien's offers "Arizona Style Mexican" food with some Irish flare within its drink menu to pay tribute to its founders heritage. This is their fourth location to open since first launching in 1978.
Though the restaurant's sign contains the colors orange and green to also give an Irish feeling to the structure, inside the building it is actually a bit plain and looks like a standard dining area.
The staff was very friendly and even though the restaurant was fairly busy, my dining partner and I were seated right away, which contradicts earlier reports of long wait times.
We were immediately given menus and a basket of chips with salsa to snack on as we decided on what to eat.
The menu had a standard selection of Mexican food, with not much that I hadn't seen before. Though layout was simple and easy to read, there were no pictures to get an idea of what some entrees may look like.
As we ate our chips and salsa and chatted, it soon came to our attention that we had no napkins or silverware. This issue was easily solved after we asked once our food arrive, but the lack of preparedness was not overlooked.
This is to be expected however, as the restaurant is fairly new and the employees are still trying to get into a certain flow.
I ordered the steak fajitas while my company ordered the mini chimichangas, and both turned out to be exceptional.
The steak was a lot better in taste and texture than I had had at a handful of other Mexican style dining spots, which was a pleasant surprise. The portion I received was also very large, and I did not end up finishing even half of my serving.
The servers gave us our time to eat and talk, and returned around the time that we were getting ready to pay and wrap up our meal to collect our plates and empty drinks.
Paying was easy and quick, and before we knew it we were hearing the familiar "Have a good rest of your evening," as we walked through the main entrance to the parking lot.
Although my dining partner and I did have an enjoyable meal, there was not anything that stuck out to me in my experience at Carlos O'Brien's. If you enjoy a comfortable dining spot with Mexican food that you're used to, then this may just be the spot for you.
If you are looking for a new, exciting place to venture out of your comfort zone and try something new, however, this is not the place.
Carlos O'Brien's offers a family style of dining with fan favorites, and could easily become a favorite among larger families, but it is definitely not the new star attraction on the block.
About the Contributor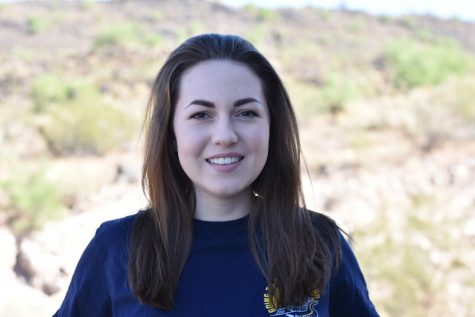 Emilie Reid, Arts and Entertainment Editor
Emilie Reid is the Arts and Entertainment Editor of The Talon this year. Emilie joined the publication last year in hopes of expanding her knowledge on...