AP Art classes advance the art world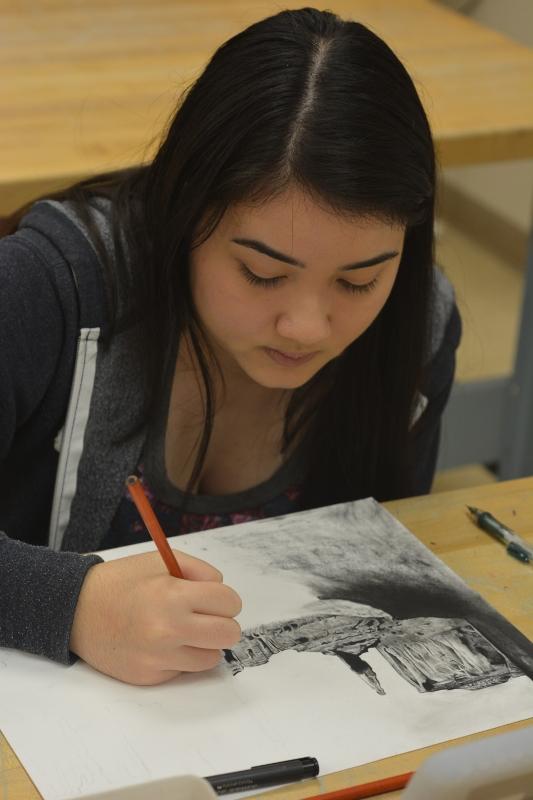 Two teachers. Three classes. Ten students.
In the grand scheme of things, that does not seem like that many people. You may be asking yourself why should I care about twelve people? You are asking the wrong question. You should be asking who are these twelve people and why are they special?
The two teachers are Dena Davis and Jeff Davenport. The three classes are AP 3D Design, AP 2D Design and AP Drawing. Those aforementioned ten students are the talent that fills these three classes.
Davis teaches Intro to Art, Drawing 1-2, Drawing 3-4, AP 2D Design and AP Drawing. Davenport teaches Ceramics 1-2 and AP 3D Design.
Despite this being Davis's first full year teaching the AP Art classes, she was here at OHS when the program began and she helped create it. This is Davenport's second year teaching the AP 3D design class.
I the cases of five of her six students, Davis has seen her students' art mature and develop over the past four years.
"It warms my little heart so much," Davis said when asked about how it feels to have seen her students progression. "It makes me feel accomplished as a teacher."
After three years of taking an art class, the students felt the desire to push themselves further.
"I've always drawn but I choose to take AP to challenge myself more," Makayla Lewandowski, senior, said.
Others felt the desire to share their work with others.
"I've always been in an art class and i Just wanted to share my talent with people," Aeris Lertzman, senior, said.
The AP tests for all three classes are formatted similarly. Instead of taking a test each student submits an online portfolio that contains three sections– quality, concentration and breadth. For AP Drawing and AP 2D Design, the quality portion requires the students to submit five actual pieces of art whereas the AP 3D design class only has to submit photographs of the five pieces.
Breadth focuses on making sure the individuals have mastered the basic concepts of the class before moving onto the concentration section. The concentration section is where the students get to choose a creative idea and create pieces centered around this idea they created.
"My goal is for all my students to achieve a five on their exam, because they all have the potential to do so." Davenport said.
About the Contributor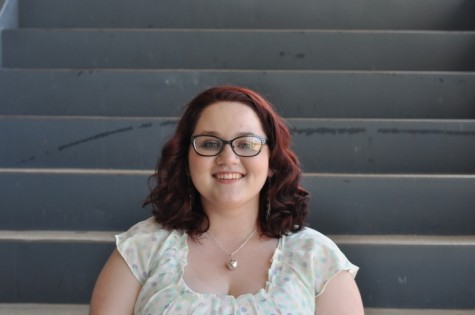 Valerie Bond, Design Chief
I am a senior at OHS and I like getting caught in the rain. I have been in the OC Journalism Department for four years. As Design Chief, I hope to improve...