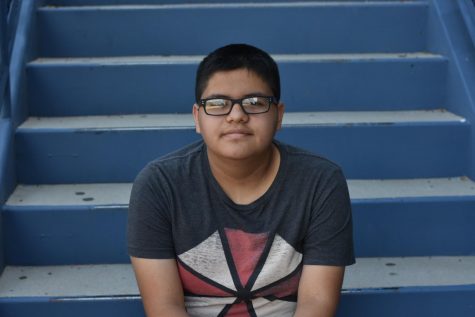 Chris Bonifaz is a Staff Writer of The Talon this year. 
Chris joined The Talon because he loves keeping up with the news. 
Chris aims to accomplish a career in writing whether it be as a journalist or an author. 
Chris wants The Talon to become a great combination of hard news and soft news. 
Chris likes writing hard news and taking photos of sports. 
Chris enjoys writing short stories and watching movies.
Chris Bonifaz, Staff Writer
Apr 04, 2018

E-sports club gears up for the upcoming season

(Story)

Mar 15, 2018

Annihilation revives the sci-fi genre

(Story)

Mar 14, 2018

A+ evaluation determines school ranking

(Story/Media)

Mar 14, 2018

Esports grows as sports slow down

(Story)

Feb 08, 2018

Review: Fortnite kills the gaming competition

(Story)

Jan 30, 2018

Blade Runner 2049 revives the Sci-fi genre

(Story)

Jan 12, 2018

OHS hides its unknown of classes

(Story/Media)

Jan 10, 2018

The evolution of games

(Story)

Nov 09, 2017

Girls Basketball jumps straight into practice

(Story)

Oct 31, 2017

Auto Club Gives Students the Drive for Success

(Story)

Sep 17, 2017

Club Rush Creates Gateway for Clubs

(Story/Media)