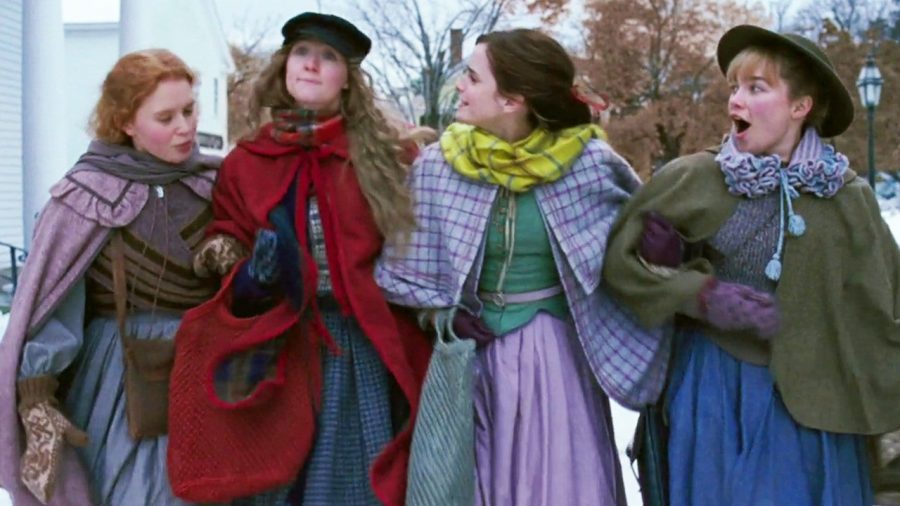 The feminist movement has erupted in the past few years, evolving from the original 1960s organization into today's fights for equal pay, representation, and treatment. The He for She organization fights for equal pay for women, the #MeToo movement stood up against sexual harassment, and many other organizations are all connected to the feminist movement. In modern times, anything that exists to positively impact women is seen as a feminist thing. Yet, that word means different things to different people. To some, being a feminist means that women and men are inherently equal and fighting to bring those changes into the world is great, but to others, feminism is about misandry, hating men and belittling them to the point of trying to make women the dominant sex. This is why when something is deemed a 'feminist' thing, there is always some backlash. 
On Dec 25, 2019, the film "Little Women" was released to American audiences, accolated for its beautiful retelling of a classic story. Yet, among the praise, the movie has seen some backlash, particularly from people claiming that the movie is too 'feminist' for its own good. Directed by Greta Gerwig, who also created the critically acclaimed "Lady Bird", "Little Women" celebrates the independent free spirits that are the March sisters, and the breaking down of traditional gender roles while also showing that the power of choice is the most important thing of all.
For those who are unfamiliar with this timeless tale, "Little Women" is a series of novels written by Louisa May Alcott in the 1860s about four sisters- Meg, Jo, Beth, and Amy-and their childhood in the midst of the American Civil War. The novels follow their trials and triumphs, struggles and successes, and show how life was for women in the middle of the 19th century. The movie stars Saorise Ronan, Florence Pugh, Emma Watson, and Eliza Scanlen, played Jo, Amy, Meg, and Beth respectively.
In its time, "Little Women" was a groundbreaking piece of literature, not only showing the domestic side of life for women, but also showing how women could desire for more than what was expected of them. Alcott wrote four unique characters for the sisters, each representing a different aspect of daily life in the 19th century. Meg was the traditional housewife who wanted to find a husband and have children, Jo never wished for marriage and wanted to succeed on her own, Beth was always thinking of her family and how she could do good for others, and Amy wanted to marry rich and live a fancy life. In seeing these different views of women's lives, Alcott shows that women can want for anything in life, from marriage to success.
The book itself is rooted in the feminist ideals of the time, so it only makes sense that the movie follows in suit. Staying true to the original content, Jo shows no interest in getting married, particularly to her friend Mr. Laurence, or Laurie, depicted by Timothee Chalamet. The movie then takes this a step further, leaving it up to interpretation whether or not Jo actually ended up marrying in the end by showing two seemingly alternate endings. In one, Jo marries Professor Bhaer, played by Louis Garrel, and opens a school with him, but does not become the successful author she always wanted to be. In the other ending, Jo publishes her book and goes on to live her dreams, but is alone in New York without a family, paralleling the actual life of Louisa May Alcott. 
Another new addition to the movie is the aspect of Jo fighting for her rights, her copyrights, to be more specific. In the final act of the movie, Jo fights her publisher for the full and complete rights over her story, a risky move for an author who has no idea how much her book would sell. Jo refused to sell her copyright so she could own her characters, and more poetically, own her story. This mirrors the struggle of Louisa May Alcott in the 1800s when she wrote the first edition of "Little Women". In this version of events, Jo shows full control over her own life and her creations when the norm was for her to just have sold that all away.
Many critics of the movie complain that by adding more modern feminist elements into the 2019 adaptation, Gerwig took away from the novel's charm and message. Though the novel does show elements of wanting marriage and other traditional things, the story is ultimately about choice. Choice was not really an option for most women at the time, so it makes it all the more important that the characters do follow different paths. The truth is, "Little Women" has always been, at its core, a feminist piece of literature by all modern standards. Two centuries later, it only makes sense to incorporate more feminist undertones to make the movie have the same impact as the book. Adding feminism into "Little Women" doesn't take away from the message; it reinforces it.